This is a super simple style hack that can turn your favorite button down shirt into a fitted and stylish summer top.
The button down shirt should be something that is in everyone's wardrobe, and this could be a timeless white color, or a cozy flannel shirt, or this could even be an oxford stripe button down shirt.
Regardless of what style you have, this is a wardrobe essential so if you do not have one, then you really need to invest in one. 
Traditionally, the button down shirt tends to be reserved for office wear or for cooler weather however, here we are going to give you a fun summer hack that will help you to update your favorite button down.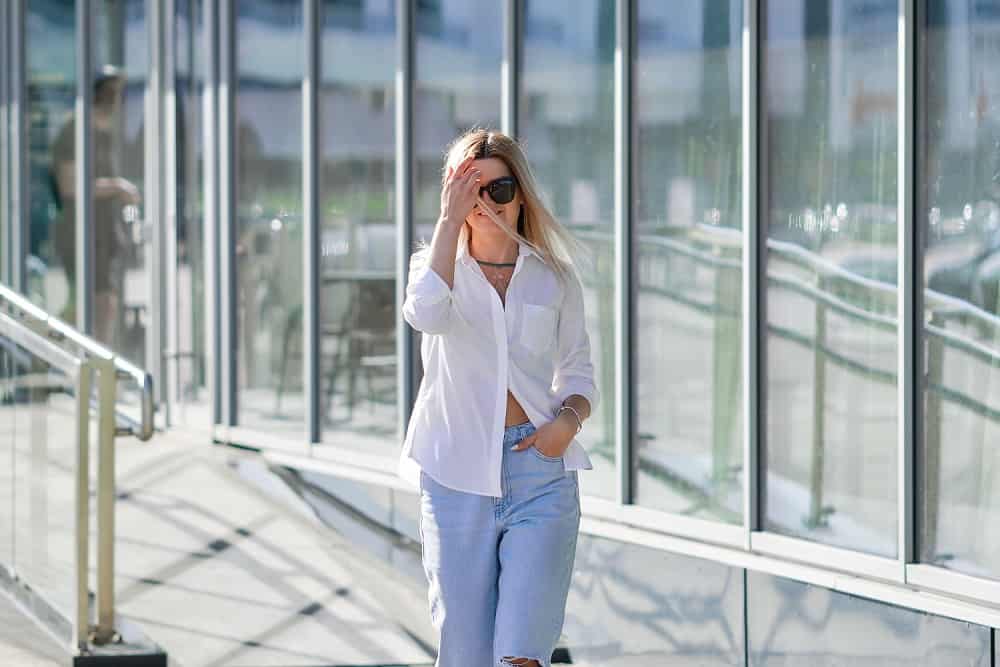 Our Simple Trick
Our simple trick on how to tie a perfect knot in your button down shirt will help to lift your summer wardrobe, and will also increase how much wear you can get out of your beloved button down. 
To create the perfect knot in your button down shirt then you should naturally put on your favorite button down shirt, and leave the bottom few buttons undone. You can do the top buttons up however much, or however little you want to.
This all depends on your personal preference. Your knot will be at the top of where the unbuttoned buttons begin, so it is the same length as where the front knot will be.
Then, you need to take the shirt tail that does not have buttons and you need to tuck it behind your shirt, close to your skin.
Then thread the shirt tail through the space that is above the bottom buttoned button and then you should pull the shirt tail tight. 
You need to repeat this with the other side, this is where you repeat the reverse loop process. Then you can finish your knot, so take the two shirt tail ends and pull them tightly. You need to cross them over each other and knot them once just so that you can finish the tie.
This will give you a pretty sleek and stylish knotted button down shirt.
This might sound like a pretty simple styling hack, but it can actually make a pretty huge difference. Tying a knot in your button down shirt adds an extra layer of interest to your outfit, and it will really help to give your outfit some shape too.
This is also a pretty great way to reinvent your favorite outfit, you can wear your button down with your favorite pair of jeans and by tying a knot you can give yourself this smart casual look.
A really chic vibe would be to opt for a white button down shirt with some dark blue denim jeans – maybe even jeans with some rips in. Finishing this look off with some chunky black ankle boots and a leather jacket or a blazer would give you the ultimate smart casual look.
Adding some chunky jewellry would also lift this outfit too – do not get us started on a red lip, this would totally level up your look.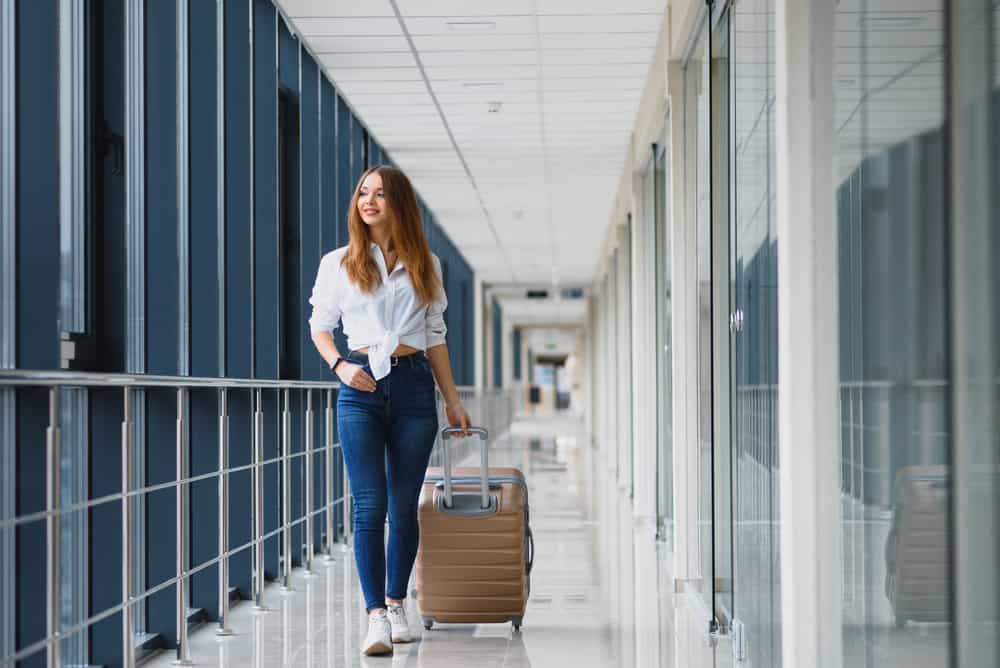 A slightly more grunge vibe would be to pair your favorite red checked shirt with some black leather leggings, or some balck wide leg jeans with a cute lace bralette underneath.
Some chunky biker boots would really finish this look off, and you could even style your hair in an updo with some hoop earrings.
To transition this look to the winter time, of course, you should add your favorite coat to this look. Be it your favorite puffer coat or your go-to faux fur coat, this would definitely help you to finish off your look. 
Alternatively, if you are looking to bring your button down shirt well into the summer time then you should consider pairing it with some denim shorts, or a funky mini skirt – or you could even make this outfit a cool layering piece by wearing a floral mini dress underneath your button down shirt.
If you go for this look then you need to be careful with the type of shirt that you go for, we would suggest that you stick to a block color – so a white, or a pastel color would pair really well with a floral mini dress.
Alternatively, you could opt for a block color mini dress and then wear a funky, patterned button down shirt along with your dress. This can be styled either with sneakers or with sandals – it totally depends on the vibe you are going for.
But, make sure you do not forget your favorite sunnies to finish off your summer look!
Conclusion
On the whole, the button down shirt tends to be associated with office wear or with formal wear. It is not usually viewed as a particularly versatile piece, but this is where our style hack comes in.
By tying a knot into your button down shirt you are giving it a much more casual feel – and this makes the piece a much more transitional or a much more versatile piece all year around.
This helps to keep your wardrobe a lot more sustainable, and means that you can get so much more wear out of your clothes in your wardrobe.
It is important to remember that depending on the time of year, you might have to layer up more than others – but the button down shirt is a great piece to keep in your wardrobe for a wide range of occasions.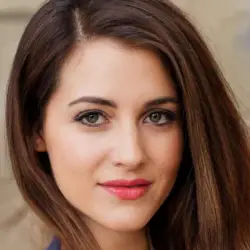 Latest posts by Maya Garcia
(see all)