A designer brand is usually known for its affiliation with a famous fashion designer, fashion house, or luxury company. A traditional designer brand may offer both casual and dressy handbags as well as accessories like jewelry. They're known for using only the best materials, including real leather, to offer exceptional quality to customers.
However, there's more to being a designer brand than having a stylish pattern, high quality materials, and genuine leather. The Gianni Bernini line offers an exceptional assortment of accessories and different designs that are available for sale online and in many department stores. So, whether you're in the market for a Giani Bernini backpack or reverse body bags in every color, Giani Bernini has just what you need.
Who Is Giani Bernini?
Giani Bernini isn't a household name from the fashion industry, but you can still easily find Giani Bernini handbags in various department stores. The name Giani Bernini is the brand itself. It isn't named after a particular person or member of the company.
The Giani Bernini line was originally designed specifically for the department store Macy's. Even though Giani Bernini isn't named after any one particular person, that might be part of its advantage over other companies. With the input of a whole team at Giani Bernini, their handbags are part of a diverse collection that isn't predictable at all.
Unlike some brands, Giani Bernini doesn't stick to one pattern or only offers crossbody bags or handbags with one shoulder strap. Instead, they're able to use all kinds of materials and patterns. For example, if tan accents are in style, they can look at which products feature tan accents and promote those handbags even more.  
The Giani Bernini Style
Giani Bernini handbags and the overall Giani Bernini line don't have a set look or specialty design. Styles include tote bags, shoulder bags, body bags, crossbody bags, and clutch bags, among others. Leather can give any bag a sleek exterior, but Giani Bernini handbags also use other materials to create looks like a suede finish.
Giani Bernini handbags often have bright colors like lavender purple, hot pink, or fuchsia pink for everyday use. Although some bags are more subdued with accents in beige tan or cream white, others have eye-catching patterns like polka dots or zebra prints. This means that Giani Bernini can match almost any personal style or outfit.
Giani Bernini even offers seasonal bags and patterns. For example, one line of the Giani Bernini collection includes adorable bears playing on sleds, sled dogs, and penguins. This means that you can rotate your bags seasonally if you want while keeping a festive attitude during the winter months when handbags are traditionally less flashy and bright. 

If you prefer to stick with one handbag throughout the year, try opting for one of Giani Bernini's more neutral designs. Many of the brown, black, and tan handbags will blend in and match almost any outfit regardless of the season. You won't have to swap out your bag as often, and no one will be able to tell that you carried the same bag during the fall and the winter. 
Giani Bernini Accessories
In addition to bags, Giani Bernini offers a whole line of accessories designed to complement their purses. This includes wallets, belts, and scarves. Since many of these accessories use the same materials or feature the same colors, it's convenient to find other Giani Bernini essentials close to your handbag's style.
Giani Bernini wallets are available in a broad range of styles. Some are smaller tri-folds, while others are full-size wallets that can fit almost a dozen cards inside. This way, if you have a smaller bag, there's a smaller wallet that can fit inside. It's all up to your personal preferences and what you like in a wallet. Giani Bernini even makes tech wallets on a thin carrying strap to hold your phone or other devices.
Giani Bernini belts feature the Giani Bernini logo. Some are more formal than others, but most can be worn with a variety of different outfits. The same is true of Giani Bernini scarves, which feature classic colors like gold, black, and beige.
Giani Bernini Customers
Because Giani Bernini bags are so versatile, they're popular with all kinds of customers. If one person wants a large bag in light blue and another person wants different handbags all in burgundy red, Giani Bernini can accommodate both shoppers.
On a quality scale, Giani Bernini bags are much better than brands that rely on cheaper materials. This brand offers quality bags at an affordable price for customers who want bags that look nice and hold up over time. For that reason, Giani Bernini bags can be perfect for working women, busy moms, and on-the-go ladies who don't want to worry about accidentally damaging an extremely expensive bag.
Giani Bernini bags are also nice enough to give as gifts for holidays or other special occasions. Since many are made of real leather or other materials that are still high quality, Giani Bernini bags don't look cheap in any way. Plus, since they're available in so many colors and styles, it's easy to find the right style to give as a gift to your friend or loved one. 
Giani Bernini At Work
Giani Bernini handbags and briefcases are wonderful for professionals. There are so many designs and looks that can help you stand out without seeming too casual for the workplace.
The leather or other high-end materials will show that you value quality and care about presenting a professional image when you're at the office. Choosing a pattern or a brighter color can also help you accessorize a darker or plainer outfit.
Giani Bernini briefcases are far more fashionable than a boring, boxy design from an ordinary brand. But if you don't need a briefcase or carrying one at all clashes with your image at work, then Giani Bernini also offers several totes and larger bags that can fit your documents and other important materials. 
You can also rotate between several bags if you might need more space during special occasions like conferences or business meetings.
Final Thoughts
Giani Bernini offers high-quality products at affordable prices. From satchel styles to block signature handbags, Gianni Bernini might not be a designer brand, but there's no doubting the Giani Bernini charm. 
With many handbags made of real leather and other top-of-the-line materials, Giani Bernini is great for casual use or formal occasions. Overall, Giani Bernini offers an exquisite collection of bags that more than measure up to brands in a similar price range.
Frequently Asked Questions (FAQ):
Is Giani Bernini A Good Brand For Purses?
Giani Bernini is a good brand for non-designer purses of good quality. The brand offers a diverse collection, and many purses feature popular add-ons like multiple pockets, interior pockets, and a shoulder strap.
Is Giani Bernini A Luxury Brand?
The Giani Bernini brand isn't considered a luxury one because Giani Bernini products aren't as exclusive and high quality as true designer bags. Since Giani Bernini bags are made of real leather, they're still good quality and appropriate for casual and formal occasions alike.
Is Giani Bernini An Expensive Brand?
Compared to true designer bags, Giani Bernini products are available at an affordable price. Many Giani Bernini bags sell for as low as $75 or extend up to $150. The exact price will depend on the materials, size of the bag, and the overall style. As you can see, Giani Bernini is a great way to get a nicer bag made of durable materials without spending a fortune.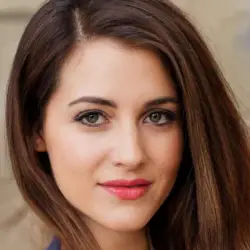 Latest posts by Maya Garcia
(see all)