We all know how difficult it is to get the right tote bag for your needs.
Not only does a tote bag need to look good, but you'll need to be able to carry all of your favorite sundries - make-up, toiletries and even your jumper and scarf.

Luckily for you, some of the best designers on the market have put all of their best people on making some of the most durable, comfortable and, for some people, the most stylish bags that you can see on the high street.

What you'll be looking for in a tote bag is something that'll wear well over time.
With a lot of these bags, you can have some significant difficulty in carrying some of your personal items, with a strap that will cut into the shoulder or your arm. 
This is very important for longevity, as bags that wear at the seams will soon fall apart and lose functionality.

So where can you find the best designer tote bags on the market? What are the best materials for a really good tote bag? What features does a good tote bag need to give you plenty of storage options and longevity?
How much will you have to spend on a top-of-the-range tote bag designed by some of the very best brands?
Our first bag is one of the best when it comes to designer bags, coming with that classic monogrammed logo that everyone will be able to recognize at a short distance.
This comes with a sealed compartment and a detachable pochette that can be worn on the wrist if you have to leave your bag in a cloakroom - introducing the Louis Vuitton Neverfull.

Pros
This bag comes with a fashionable exterior that is branded and will allow you plenty of room to maneuver. This is a great bag for the office or a party.
Coming with a detachable wristlet that you can use to keep your earrings in, this is one of the most versatile bags on our list.
We would certainly recommend this one if you want to appear very stylish at the office.
This is a very successful bag, which is surely a testimony to the design and the respectability of the brand itself.
Cons
This bag is very expensive, so if you are looking to save yourself some bucks, then we would suggest looking elsewhere.
This next tote bag is probably one of the most iconic in terms of design and supporting features. This comes with a checkered front that makes it a great travel companion when you are out on the road.
The interior of this bag is extremely roomy, with plenty of compartments to keep your belongings - introducing the Gucci Ophidia GG Tote.

Pros
This has plenty of zipped compartments, meaning that your valuables won't get lost when you are out and about.
This is a great bag to take with you out on the road. We would certainly recommend this one for great security.
This comes with magnetic snap closure, marking it out as another great model for security and stability.
This comes with two strappy handles that you can use to throw the bag casually over your shoulder. This bag is comfortable and versatile.
Cons
Having only two shoulder handles, this does not offer you much in the way of different carrying options.
This next bag is amazing to look at, coming in the brand's definitive weave pattern - introducing the Bottega Veneta Arco Tote.

Pros
This bag is extremely durable, coming with a leather design that will resist all weather.
This comes with two comfortable handles that can be worn over the shoulder.
Cons
This has no secure closing facility.
Another multi-material tote bag that will be perfect for all sorts of events and occasions - introducing the Chanel Deauville Tote.

Pros
This is a great work tote, durable and practical.
The canvas shoulder straps are very comfortable. 
Cons
Expensive -considering the lack of features, some users might resent paying so much for this.
Next up, we have a tot bag that is very popular amongst celebrities - introducing the Dior Book Tote.

Pros
This has a very stylish grey color that makes it look very functional.
Cheaper than most of the other tote bags on this list.
Cons
Another very expensive bag.
This next bag is extremely minimalist, with a simple design that will still get heads turning just by the brand name alone - introducing YSL Rive Gauche Tote.

Pros
This comes with an extremely roomy interior, with a one-zippered pocket that you can use to keep all your valuables safe.
You can either take this to a formal setting such as the office or hit the beach with it. It is one of the most versatile bags on this list.
Cons
This bag has no security in the zip, so you might have to keep an eye on it so that certainly valuables don't go missing.
Our next tote bag is one of the most popular that you can find on this list. It comes in 3 different sizes, giving you plenty of options when it comes to storage and comfort - introducing Celine Mini Luggage Totes.

Pros
This bag can be used to easily carry a laptop, making it the perfect laptop for the workplace.
This bag comes in a solid black and white color scheme, which is perfect if you are going to be using this tote in a formal setting.
Cons
This bag might be slightly too expensive for some people, although it does have all the features you might be looking for in a handbag.
Our final bag comes in a very eye-catching black design with red trim, making it a must-have for anyone who wants a bag that will double for the office and a nightclub - introducing the Christian Louboutin Cabata Leather Tote.

Pros
This bag is very simple in design, perfect for anyone who wants that no-frills look.
This comes with two comfortable handles.
Cons
This bag is another very pricey model.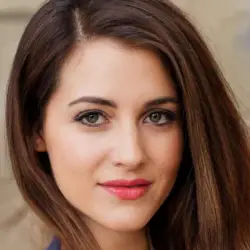 Latest posts by Maya Garcia
(see all)