Designer handbags aren't cheap – and there's a good reason for that. When you have the top quality products or services, you can charge more for them, particularly if they're popular and sought after. 
Now more than ever, the business of renting designer handbags has boomed in popularity. In troubled financial times and an ever changing fashion world, people are swaying to renting rather than buying. 
This makes sense. Do you really want to hand over hundreds or thousands of dollars for an accessory that goes out of fashion within a few months or ends up in the heap of other handbags never to be used again?
Renting is a great alternative to purchasing on these notes. We all want to save some bucks and today – we're going to explore the top 5 sites where you can rent designer handbags. 
Vivrelle welcomes you to an exclusive club. A club that allows you to rent designer fashion products at a fraction of their cost, depending on what level of membership you subscribe to.
The Classique membership is their least costly level of membership and allows you to rent a product with a value of under $4,000. Above this, you have Couture and Couture plus.
Couture allows you to rent one of your chosen products with a value of higher than $4,000 and Couture plus allows you to rent 2 bags at the same time! 
Oh, and don't worry about damage or theft – they've got you covered. If this all sounds good to you as it does to us, then why not check them out?  
This site is unquestionably one of the best of its kind.It's extremely popular and has been going for a long time now.
In fact, since 2004 they have been giving people the chance to use luxury items for a fraction of their cost by offering a rental service rather than ownership. 
You want some of the best and most well known fashion brands in the world? Look no further than these! A Hermes Evelyne TPM is one of their top brands and is one of their most inexpensive. You can also find Chanel, Louis Vuitton and much more! 
One of their great selling points is that they offer a renewal service, so if you've fallen in love with your designer handbag – then keep the monthly payments rolling and continue to love your bag for as long as you want. 
One for the British here. A London based company that offers a subscription for top-end handbags.Fendi and Dior are some notable examples!
Similar to Vivrelle, there are 3 different levels of membership, all with their own advantages. Depending on which level you opt for, you can swap your handbag for a different one with a limited amount of times. The higher the level, the more swaps you can do. 
Villageluxe works slightly differently from the other options on our list. Instead of subscription as such, they offer a time-based pricing system from 1-2 weeks. If you choose to do 2 weeks, you'll have a hefty discount applied on the price.
Villageluxe is for the type of person who wants high-end products for a low-end price. Their service is best for people looking for quality products for a short space of time. Maybe you've got a wedding or big event coming up?
Maybe you're going on vacation? Whatever your rationale, they can help you out! 
Australians raise your hands! This company has a massive selection of high quality designer brands for a time period that suits you. Whether that be a few days to a month or beyond – Bag Vault will accommodate.
Chanel and Gucci are among the big names they have to offer. So if you're looking to accessorize to impress – give these a thought! 
Renting Designer Handbags – Worthy Of The Costs 
Nobody wants to be seen as old fashioned and having the newest and most popular or sought after products available on the market is one way to prove you're not. Just look at the lines outside of Apple stores when the latest iPhone, Mac or iPad is released. 
Like with anything, there are pros and cons to renting designer handbags in this manner. So, let's take a look at what the best parts of renting these top brands are, along with some things to think about before you go ahead. 
Pros
Staying Modern
As we've said above, everybody wants to be seen as "with it". You don't want people thinking you're so 1995, right? This is one sure fire way to keep up with the times without having to hand over huge sums of money for the privilege. 
Saving Money 
Speaking of saving some money, who needs to know that you're renting? For all they know, you bought that Gucci handbag!
Saving money has never been so important and in tough times, we can't afford to buy a brand new Hermes bag every few months! This is a great way to look good, be happy and stay within budget. Who wouldn't be happy with that?
Special Occasions 
Even if you have the disposable income for buying designer brands, why would you want to do that for just one special occasion, if it's just gonna live in the closet for the rest of its life?
Renting designer handbags for specific occasions is a great alternative to this. No waste, no clutter and no problem – plus you save thousands of dollars! 
Try Before You Buy 
You might be wary of committing to a big purchase if you've never owned a designer handbag before, and we don't blame you.
Renting is a great way to check if you'd actually like the product for its functionality and style, before going ahead and losing money over it. 
Cons 
Waiting 
If you really need a designer handbag RIGHT NOW, you can't. The best you can do is pay a little more and have the bag delivered the next day – but you can't have it today.
Whereas, if you've got the dough – you can simply walk into the nearest Gucci store and walk out with the brand new handbag. 
Costs On Top Of Costs 
Although some on this list offer protection for damage or theft, not all of them are that simple (or forgiving!). You could wind up buying your bag for more than its cost – and not even have it in the end!
It's worth checking the terms and conditions before committing. You don't want to be landed with a huge bill if you've accidentally lost the bag. 
Sometimes, It's Better To Buy 
If you plan to have a specific handbag for a really long period of time, you'd pay more for it in the long run and never own it. Moreover, there are sites out there that offer designer handbags at smaller prices, sometimes due to being used or older.
It may be worth checking those out along with our picks before you make a big financial decision. 
The Things To Remember 
Designer handbags and designer clothing in general are amazing luxuries and we all want them, but often it isn't possible due to their price and our budgets. 
It's never worth going into debt for a luxury item, so rental services are a fantastic alternative for this. However, it's never that black and white and you'll need to think carefully about your own budget and what you're looking for exactly. 
With each of our picks, they have their own unique advantages. Identifying what you're looking for is important before you make a commitment, particularly for a subscription service. 
We hope you've enjoyed our list and you find your perfect designer handbag. Happy shopping!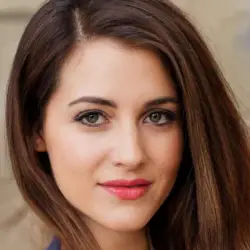 Latest posts by Maya Garcia
(see all)