Do you have champagne taste but beer money? We know the feeling! We would all love to own designer brands but our budgets are not always so helpful. Thankfully, we have come across some flats that look exactly like Hermes Oran Sandals for a fraction of the price. 
With a great deal of research and time, it is possible to come across items of fashion that can almost be described as duplicates of more expensive designer brands.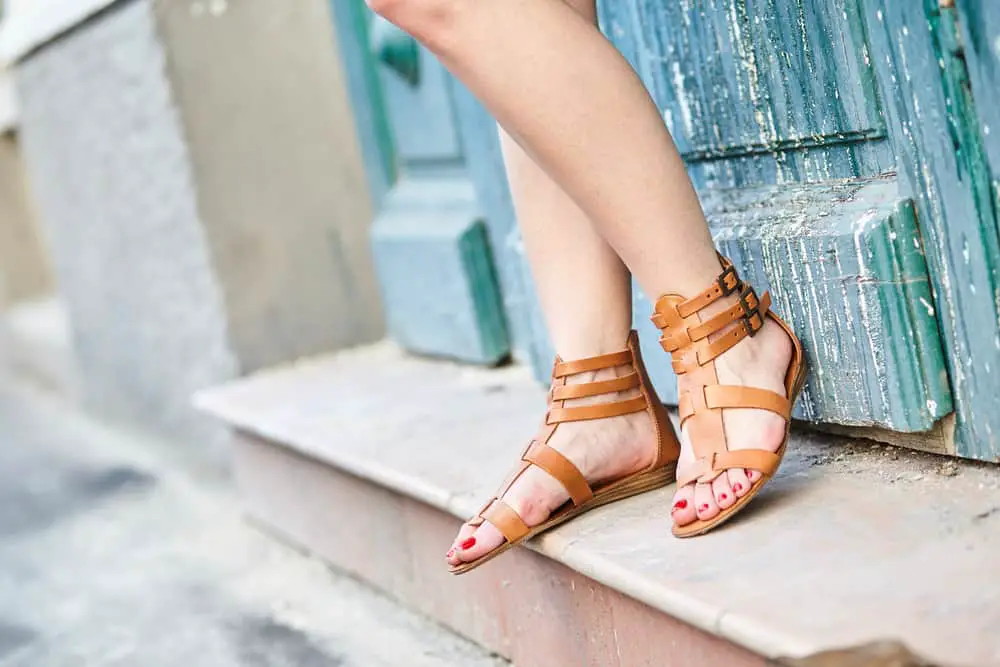 Take Oran sandals, for example. These were first introduced by the French fashion house in 1997 and anyone who is anyone has worn a pair over the years. 
Hermes Oran sandals are truly timeless. For over 20 years, they have been trending all over the world. But, at such high prices, they are not an affordable item for many. Chic and comfortable, these flats are perfect for the summertime.
They are lightweight and simple meaning they will go with a range of different outfits. 
Well, if you want to achieve the designer look but you have a tighter budget in place, you're in the right place. In today's article, we will be showing you some flats that look exactly like Hermes Oran sandals but at a much more affordable price. 
Pairs Of Flats That Look Just Like Hermes Oran Sandals 
Our first pair of flats that are a fraction of the price of Oran sandals are these sandals from Dune. 
Coming 8 sizes from 4 to 11, these loupe-tan slider sandals come in a variety of hues to go with any outfit you desire. 
These are smart and stylish with a cut-out design and contrast stitching. The low back heel, open sandal toes, and resin sole combine to complete a wonderfully striking and elegant shoe. 
Next up we have these Leather Flat Sliders from the UK branch Marks & Spencer. We absolutely adore these navy sliders but they also come in white as well.
Made with 100% leather, these are a lot cheaper than original Oran sandals but are still of excellent quality. 
Smart and stylish, these timeless leather sliders from Hobbs are perfect for summer wear. They have a super comfortable slip-on design and an elegant cut-out detailing found on the sides of the shoe.
The open, breezy back is ideal for hot summer days and nights when you need as much cool air as possible on your feet.
At such a small price, you have to act fast as these Addison Caged Flat Slider sandals will go quickly.
These are just the ticket to complete your summer wardrobe. Available in U.S. sizes 5.5 to 11.5, these should fit just about everyone. 
These are made from synthetic patent leather which is long-lasting and looks amazing. Coming in white color, these slip-on sandals are classy and very trendy.
Made with an interlocking front strap, these Ancient Greek-style sandals are perfect for any summer outfit.
These stylish sandals are made from chemical-free leather and slide on for an uber-comfortable fit. They are exquisitely hand-made with a leather sole and an anti-slip rubber heel. 
Wear these Desmos Leather Slides and no one will be able to tell the difference between them and a pair of Hermes Oran sandals. 
These are some of the most affordable pairs of stylish shoes on the market. Not only are these lower in price than many competitors but they are just as comfortable and elegant for a night out or summer's day stroll. 
These sandals have a classic slider cut-out design. When the weather perks up, these are ideal for quickly slipping on and off. 
Comfortable, easy on the eye, and easy to wear, these slider sandals are perfect for home or abroad when the weather is as hot as the style of these shoes.
These affordable Hermes Dupe shoes from ALDO come in black, tan, white, and rose-gold colors to suit every style.
These are made from high-quality imitation leather that looks just like the real deal. They are supremely fast to slip on if you're in a hurry and, most importantly of all, look almost identical to designer brands such as Hermes Oran sandals. 
Wear these and any outfit will be complete. Whether you want sandals for loungewear or a night out, Ereswen Mules from ALDO will always help you look the part.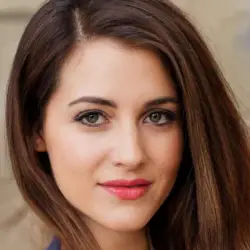 Latest posts by Maya Garcia
(see all)