When it comes to the Chanel Classic Flap bag, you already know it is iconic.
With its quilted texture and the double C clasp, it is the ultimate in perfection when it comes to handbags.
If you are lucky enough to be able to purchase a Chanel handbag, then you are probably wondering what size to get - let alone color and material!
Because a bag is not just an accessory, it is also the place we store our things on a day-to-day basis. Whether going into the office or meeting up with friends, it needs to meet our busy lifestyles.
This Chanel classic will do just that, so it is no surprise you have chosen to explore it further.
Saying that, actually finding out which Classic Chanel Flap bag you want to finally buy can be difficult.
Okay, so it is not the most major decision you will ever make in your life, but a splurge like this means it is worth taking your time over. 
Finding good detailed information about the Chanel Classic Flap bag is few and far between, so it is not surprising you have stumbled upon this article.
With little out there, it can be difficult to find advice, especially when you will be parting ways with a lot of dollars. 
From wanting to know what size bag to buy to helpful tips, we have put together this handy guide to take the hard work out for you.
Hopefully by the end of it you will know exactly which  Classic Chanel Flap Bag will be yours to take home from the store. 
The Birth Of The Chanel Classic Flap Bag
The Classic Flap bag was first introduced in 1955 by Coco Chanel when it was known as the 2.55, or the 255. Today, any of the Classic Flap bag styles are still referred to as the 2.55. The term 2.55 came about because it was originally launched on "2", which was February, and "55", which was 1955.  
Chanel wanted to go hands-free, even though at the time women were not seen carrying bags on their shoulders due to societal norms.
Having been inspired by the diamond-patterned leather of the military satchels, a metal lock mechanism was added alongside a long chain strap which was to be worn on the shoulder and not clasped within the hand though this was optional.
You will notice that the original Classic Flap bag looks barely different from how it looks today due to very subtle changes over time.
One of the biggest changes was when Karl Lagerfeld became Chanel's Creative Director in 1983 and he changed the lock mechanism to the interlocking CC logo.
He also changed the chain by making it a woven leather and chain strap. 
Because this version became so popular, they stopped creating the original 2.55 version and Lagerfeld's Chanel bag became the "Classic Flap" we know today.
Material Of The Bag
When it comes to the material of the bag, there are a number of different types to choose from, so not all the bags will feel and look the same.
Whereas this will not bother a lot of people, it really is all down to preference with what you like best when it comes to bags.
Two of the main materials you may find are lambskin and caviar. These are said to be part of the permanent lineup of Classic Flap bags, rather than extra editions.
Sometimes you may find material such as calfskin or velvet. It all really depends if there are new collections out or if you are looking at the classic bag line which will always be available.
Colors To Choose From
The problem is, if you like a color, Chanel will not usually re-release it, so keep that in mind if you spot a bag you really, really must have - we know the feeling! Once the bags have sold out, they will not be coming back.
Chanel, like a lot of fashion houses, release certain colors seasonally.
It may be worth waiting just to find out what each season brings before you buy, though do not wait too long, otherwise you will keep waiting every season and not buy one…
If you want the classic black color, then this is available all year round and should already be at your local Chanel store. You cannot go wrong with a classic!
Durability Of The Bag
When choosing a bag, you need to think about how much you are likely to use it. This is not about getting your dollars worth, but actually about the material itself.
Caviar has been known to wear down a lot slower, and therefore could be a good choice if you plan to use it pretty much every day.
Lambskin on the other hand may be better suited to somebody who plans to use it here and there, say, for special occasions.
It does wear down faster, but actually, if you do not mind the fact your Chanel bag has seen better days, then wear it however many times you want. You bought it to use, right?
Bag Sizes And Their Names
When searching for the Classic Flap bag, you will notice that there are six different sizes to choose from which can make it extra difficult to choose a specific bag.
The sizes for the main bags are referred to as small, medium, jumbo and maxi, whilst the mini bags are square and rectangular.
The mini versions are basically the same as the main version, except it holds much less, obviously, but also it does not have the double flap. 
Sizes
Here are the sizes for each of the bags ranging from smallest to largest in inches:
Chanel Mini Square Flap Bag - 6.6" x 5.3" x 3.1"
Chanel Mini Rectangular Flap Bag - 7.8" x 4.7" x 2.3"
Chanel Small Classic Flap Bag - 9" x 5.7" x 2.3"
Chanel Medium Classic Flap Bag - 9.9" x 6" x 2.5"
Chanel Jumbo Classic Flap Bag - 11.7" x 7.6" x 3.9"
Chanel Maxi Classic Flap Bag - 12.9" x 9" x 3.9"
Looking At the Bag In Detail
Even though it is the second smallest bag in the range, it is not too dissimilar to the Chanel Mini Square Flap Bag. If you look at the measurement chart, there is not that many inches in difference.
The biggest one is how they look, because the Mini Square looks a little boxy, whilst this one is closer to the Classic Flap Bag, only as a mini version.

Because this one is longer, you should be able to fit more in it. Perhaps as well as a lip balm, you can carry a compact to apply touch ups on-the-go.

If that is not your thing, it is possible to carry a small purse, and wear the bag either over the shoulder, as a crossbody bag or again, like a clutch.
If you do not necessarily want a mini, but would like a small Chanel bag, then the smallest Classic Flap Bag will be a good contender.
A lot of people struggle between choosing this one and the Rectangular Mini due to them both looking similar and being small.
The dealbreaker for many is actually how the bag is constructed together. The majority of people who are after the Chanel Classic Flap want the construction that makes it exactly that.
So what is it? The double flap. It not only is a symbol of the bag, but also gives you extra security.
Not only that, you can wear this bag using one strap or both straps, depending on what you feel like that day.
If you want to know which the most popular size is, then it is the medium sized Chanel Classic Flap bag.
It is the go-to bag for a busy lifestyle, whether you are running errands or having lunch with the girls.
You could say it is not too big or too small, and that is why it is so popular. The versatility of it pulls people in with this one - that is what you want in a bag, right?
Unlike the small Classic Flap bag, the medium will hold more of your things.
Not only will it hold the basics such as your smartphone, keys, and purse, it can also hold accessories like sunglasses, or a small makeup bag.
This one cannot be carried like a clutch, and instead is best worn on the shoulder or as a crossbody, but do bare in mind your height, as the strap is on the shorter side compared to the sizes before it.
If you are really tall, this may look a little high on the body.
If the medium is just not big enough, then the jumbo certainly will be (though we have not even spoken about the maxi yet).
Perfect for carrying around with you all day whilst you visit coffee shops and go about your day with friends or alone, it is perfect for carrying your everyday essentials, but also things like a 10" tablet, a makeup bag or even a book.

It is perfect as an everyday bag if you do not want to carry every belonging you own around with you, but do want more room than the medium Classic Flap bag. It also looks really cute worn on the shoulder. 
The maxi is the biggest of them all. If you are looking for a bag for travelling, rather than just as an everyday go-to handbag, then look no further.
The Chanel Maxi Classic Flap bag holds, yes, the everyday essentials, but also a 12" laptop (handy if you work on-the-go), a wash bag and so on.

Best worn off the shoulder, it may start to feel heavy as you fill it up ready for your overnight stay, but it will always look ever so sophisticated, no matter where you are heading off to.
A Mini Or A Classic?
It all depends on what type of bag will suit the lifestyle you want it for. If it is a mini, even though it is absolutely reasonable to use every day, it will not benefit you if you want the bag to carry larger items.
It will, however, be really good to use on certain occasions like having dinner with somebody, or needing to carry a few essentials during the day.
The Classic, however, starts off close to the mini but ends up somewhat supersized. If you are the type of person who carries their work with them (e,g, their laptop), then a classic will be the obvious choice.
To really decide which one is best, you will need to figure out what you want to use the bag for.
Conclusion
Buying a Chanel bag, especially if you go down the Classic Flap route, will always mean you need time to do your research. There are many things to think about, from the size, color and what material it is made out of.
If it is your first Chanel bag, make sure you buy the one that will suit your lifestyle, rather than what is in fashion at the time - though there is nothing wrong with that!
You will want to make sure that whilst you are investing in a gorgeous bag, it needs to stand the test of time, oh, and carry your everyday essentials!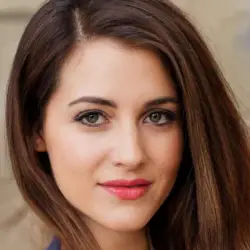 Latest posts by Maya Garcia
(see all)