Whether you're planning your annual vacation to sunny Spain, sunbathing in style on a tropical island, or simply soaking up the rays in your backyard, a fashionable and well-fitted swimsuit will definitely be a welcome addition to your wardrobe.
There's plenty of swimwear brands out there and it can be easy to get lost in a vast sea of retailers, which is why we've taken the liberty of producing this hot list of the 21 Best Swimwear Brands You Should Check Out, so you can hit the beach or the pool in premium style and comfort.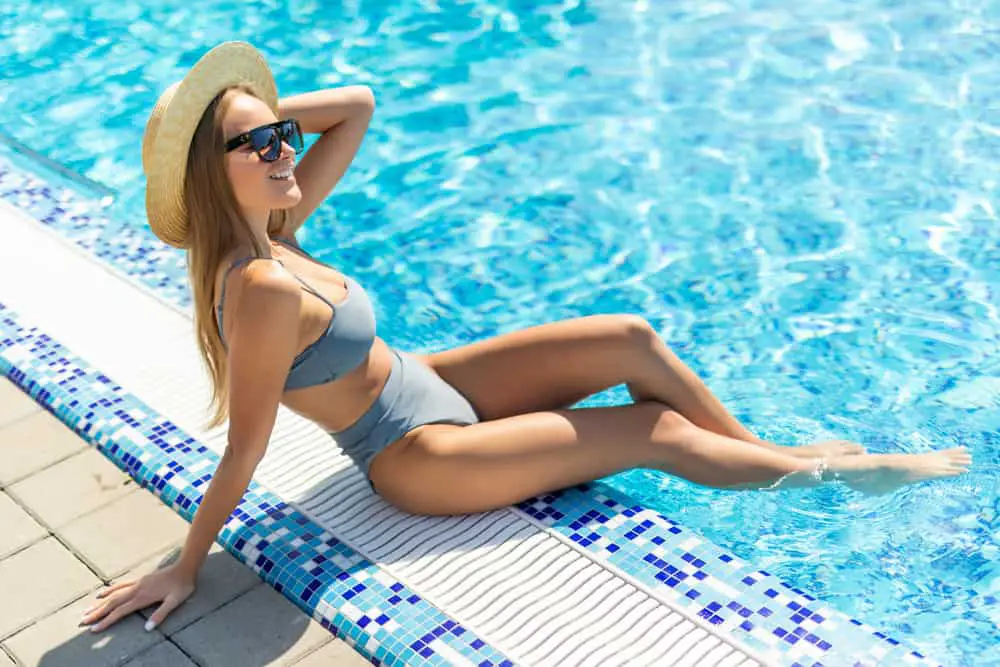 Everlane's swimsuits are eco-friendly with 82% of their materials coming from recycled nylon. Their swimsuit range is sleek and minimalist, with basic colors and elegant designs to give you nothing but poolside excellence every time you slip them on ready for a dip. 
Jet set in style with Louisa Ballou, who are experts at creating high-quality swimwear for all occasions, with a charming selection of beautiful one-pieces and bikinis.
If you're looking for something truly unique, you need to head over to Missoni Mare. Here you'll find a range of bold patterns and different styles to suit any taste. They also boast a range of men's swim shorts that are equally as eye-catching.
For the not-so-basic look, this unique swimwear range boasts bold, striking designs so you can strut the shores in style with cool cut-outs and flashy ruffles. 
With more than forty years of experience crafting quality swimwear, the French label Eres deliver an exceptionally high-quality line-up of swimsuits from stylish and comfortable one-pieces to the trendiest yet functional bikinis on the market.
Visit Victoria's Secret for the latest in swimwear fashion. This well-known American lingerie and clothing retailer is famous for glamourous fashion shows and the hottest clothing ranges in the world.
From classic bikinis to beautiful one-pieces, you're bound to find your perfect swimsuit. 
Luxury meets functionality and comfort with Riot Swim's effortlessly fashionable swimwear collection. Beach photos will never look better with a high-cut silhouette from Riot Swim's highly distinctive range.
Lonely provide individuality and flattering cuts for all shapes and sizes. Comfort, support, subtlety, and style are top of their priority list.
A stylish and affordable designer brand, Summersalt boast a wide variety of beautiful, cost-effective swimwear pieces without compromising on quality. Designed to provide a sustainable, tailored fit, these elegant swimsuits are suitable for all shapes and sizes. 
Embark on your next holiday in style with a top-of-the-range swimsuit from Lisa Marie Fernandez. With a focus on a glove-like fit and unrivaled comfort, these beautiful swimsuits are made from luxurious stretchable fabrics and textured material.
Haight are experts at creating classy swimsuits which can be worn by the pool and with a pair of jeans for a trip to a restaurant. Versatile and glamorous, these swimsuits are a must-have in your next holiday suitcase. 
Peony's pretty swimsuits are the height of feminine fashion with gorgeous floral designs and cute ruffles, perfect for a romantic stroll along the beach or cocktails by the pool.
Minimalism turned dynamic and stylish is fashion-forward brand Jade Swim's mantra. With a vibrant selection of one-shoulder designs and comfortable bikinis, Jade Swim is the place to go if you like simplistic yet fashionable swimwear.
Durability, style, and comfort come together as one with the Australian swimwear label, Bondi Born. Their figure-flattering one-piece swimsuits and glamorous bikinis have chlorine-resistant fabrics which contribute to the longevity of your swimsuit.
Classic designs are embellished in the Solid & Striped swimwear range, where a whole host of plain and patterned swimsuits take style and functionality to a new level. Extra features such as belts and keyhole patterns enhance the individuality of these beach-ready pieces.
Marysia's scallop-hem finishes are famous for emphasizing the beauty of their well-made, highly comfortable swimsuit collection, which you will be dying to put on for a day lounging by the pool.
Functional, stylish, and made for a lengthy day of proper swimming, these durable swimsuits come from model Candice Swanepoel. She's integrated her South African roots into her swimwear designs to create a vibrant and alluring Tropic of C luxurious swimsuit lineup.
Discover the pinnacle of luxury and glamour with Italian brand Emilio Pucci's sensual swimwear collection. A variety of beautiful one-pieces and flattering bikinis can be further dressed up with matching extra pieces such as cute sundresses.
The Oséree swimwear label takes modern swimwear fashion up a notch with a glitzy collection of chic one and two-pieces, alongside a wide range of extra accessories to pair up with them. 
Melissa Odabash provide a range of classic and sophisticated swimsuits to accompany any event. Whether it's the main swimwear staple for your vacation or a trip to the local pool, this stylish swimwear collection will have something for everyone.
Cute knit swimsuits and shimmering lurex designs make up some of Maiyo's extensive swimwear collection, with fashion and functionality being the main features of these irresistible pieces. 
Choosing your new swimwear wardrobe for that long-awaited vacation doesn't need to be an arduous task when you know where to look and what to look for.
Comfort and functionality should be at the forefront of your mind when shopping for a new swimsuit, so it's important to think about what you will be using your swimsuit for before purchasing one from a designer label.
The great thing is, all of these brands provide a huge selection of high-quality swimsuits and manage to mesh comfort and style together as one, so you can look your absolute best while hitting the beaches and enjoy a full day of swimming with your new, well-crafted swim piece.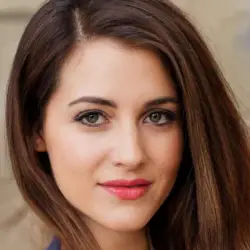 Latest posts by Maya Garcia
(see all)