The one fashion accessory that causes divides between everyone – be it husbands and wives, or childhood best friends, or work colleagues – they are the marmite of the fashion world and we are going to dissect them today.
We are going to talk about all things bucket hats. Cue horror music, or alternatively, cue uplifting fun music. You will naturally find yourself opting for one of these vibes over the other… And that is okay! Bucket hats really do divide everyone.
When Were Bucket Hats At Their Most Popular?
Bucket hats first caught people's attention in the 1960s, and their popularity has increased pretty dramatically since then. During the 60s, bucket hats were most commonly worn as streetwear – just a casual, throw on piece.
Now, the bucket hat is pretty much worn ANYWHERE. There does not have to be a particular occasion or a particular theme going – bucket hats are a key accessory for everyday life.
You do not have to have a reason to wear one – just wear a bucket hat as and when you want to.
Where Can You Wear A Bucket Hat?
THE LIMIT DOES NOT EXIST. That's right, you can wear your bucket hat anywhere – it totally depends on the vibe of your outfit.
You can go for the classic, casual streetwear vibe – or you can dress up a bucket hat with some funky sweaters or pants. It is all down to your personal preference and what suits you.
Am I Too Old To Wear A Bucket Hat?
Our honest answer to you here is absolutely not. If you want to don a bucket hat then you should just go for it. This fashion accessory is all about taking ownership and just enjoying it.
If you decide to wear a bucket hat, well then you should just wear it with complete pride.
Do not under any circumstances have any shame about buying into the trend – trust us when we say there will be more people who admire you and think that you are pretty cool, in comparison to people who turn their noses up.
They are just not in the game, whereas you are so on trend!
How To Style A Bucket Hat In The Spring
If you are pretty keen to get into the bucket hat game, but you are not quite sure on how you should style it – well, you should keep reading, because now we are going to talk you through some of the best ways that you can style a bucket hat from season to season.
So, we can start off with the spring – because this season can be notoriously tricky to style out. Your mind is still stuck in the festive season and you can still feel yourself reaching for the cosy blankets whilst cranking the heating down.
Bucket hats can help ease you through the festive season – ditch the bobble hats and dig out the bucket hats.
Spring can be that awkward styling season, but you can take bucket hats right back to their roots and where they started.
You can style your bucket hats casually with sweatpants and a matching hoodie, this could be your best bet for the spring season – just make sure you have some cool sneakers to add to the vibe.
How To Style A Bucket Hat In The Summer
Take your bucket hat to the beach! Time to get on the funkiest bucket hat that you can find to really showcase that summer spirit.
The best time to really have fun with your bucket hat is on the beach, or at a festival, or on vacation, or even at a pool party. Bucket hats can pretty much fit any occasion as they really help take your look to the next level. 
Summer is the perfect opportunity to just have a bit of fun with your style and get a bit silly, the more vibrant the better – and anyone who does not get the fun bucket hat memo is really missing out.
Whether you pair your bucket hat with a swimsuit or a full on glittery outfit, the addition of a bucket hat will be a crowd pleaser – and you will also be able to avoid burning your scalp in the glorious sunshine.
How To Style A Bucket Hat In The Fall
So this level of bucket hat styling proves a little more tricky, because now you are at that time of year where you can't bear to say goodbye to the sunshine and dig out your sweaters.
Well, fear not. Your bucket hat can still see you through the autumnal season when you are not quite ready to wear a bobble hat. We know the time is coming, but sometimes we need to prolong the inevitable pain of the colder months.
Your bucket hat will help you through this pain, and will look great paired with a fun sweater, or a cosy puffer coat. The bucket hat can really give your autumn look that extra lift, and if you are having a bad hair day then the bucket hat is a pretty great companion. 
How To Style A Bucket Hat In The Winter
So, did you think that you might have to lay your bucket hat to rest come the winter months? Well, think again! You can purchase fluffy bucket hats which are a complete game changer for your winter wardrobe.
A bucket hat will absolutely liven up your winter wardrobe, and you can get block colors or bright patterns and either way you will give your cosy knits that added lift.
Bad hair days can still hit us in the winter too, so the fluffy bucket hat can definitely help you out with this.
On the whole, bucket hats are – and chances are always will be – some kind of love/hate fashion accessory. At the end of the day, it is up to you if you want to invest in this fashion trend, but ultimately bucket hats are still in style.
People of all ages still love and wear them with pride – after all, there is a pretty vast variety of these hats on the market that you can invest in.
You will definitely be able to find a bucket hat to suit your style, be it a muted neutral tone – or the brightest neon rainbow hat on the market. While they are still on trend, you may as well go for it.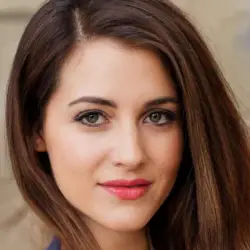 Latest posts by Maya Garcia
(see all)