If you have ever done your lashes or someone else's lashes, then you'll know how difficult it can be to get the technique just right. But where exactly can you study with the very best lash experts?
Well, luckily for you, there are numerous courses that you can find online that will be just perfect for making you an expert.
If you are thinking of setting up your own lash business, then doing a course will be crucial in helping you get your certificate and driving business your way.
There are a few things you'll be looking for from your lash course – you'll want it to be very very convenient for your needs and also affordable.
So where can you find one of these amazing courses? How much will it cost you? What kind of services do the best lash courses have to offer you? What techniques do they teach and how thorough is the course?
Do they offer any other beauty regimes?
If you are asking yourself questions like this, then we would suggest that you keep reading.
We have everything that you need to know about attending the best lash courses, giving you everything that you need to know in terms of price, convenience and what they offer you in your course.
After reading this article, you'll definitely know what the best courses are for you.
List Of Best Lash Courses
This first lash course has some of the best credentials that you can imagine, founded by Amber Arrington, who herself set up the National Eyelash Education and Safety Association.
She trains people to be specially focussed on maintenance of their eyelashes as well as how to apply them using national standards – introducing the Sassy Wink Academy.
The structure of this course is tiered, starting at the very beginning and graduating up slowly until you get to the masterclass level.
This is a very person-centered approach, giving you the ability to be able to progress at the speed you want, having no deadlines or essays that you have to hand in.
There are a few different classes, one of the main ones being the Sassy and Classic level, which gives you the opportunity to practice on a mannequin, perfecting your skills until you reach the appropriate level of sophistication.
This is one of the best courses to attend if you are going from a beginner to an intermediate level.
Pros
This has 3 levels of courses that are basically aimed at beginner, intermediate and advanced levels of eyelash training.
This website is curated by someone with their finger on the pulse when it comes to lash technology and the latest innovations.
This website is very easy to use and the course is one of the easiest that you can find on the internet. This is great for anyone who is looking to start from scratch but eventually becomes a master.
This will give you everything that you need to start your own business, including certifications that will help you to achieve the very best results when it comes to getting great lashes.
Cons
The full course might be a little too expensive for some people, so if you want something shorter that you can do quickly and for less, then we would recommend a different course.
This next lash course is one that you can use for industry professionals and newbies who want to dip their toes in the water regarding cosmetics.
This is a course established by Heather Gillett, who is a master in the make-up industry and is keen to share her insights with anyone who signs up for the course – introducing the Lash Class.
This online course will allow you to download plenty of starter packs that will give you all the basics you need both for lash technology and how to build your lash business.
This starts with an Essentials course that gives you everything that you need for up-to-date changes in the lash industry as well as tried-and-tested techniques.
The classes will eventually graduate up into the higher VIP levels, which will offer you one-on-one training between you and a professional.
This course will never expire, so you can start and finish it at any time you like, which will really take the pressure off newbies or anyone who has another job.
Pros
Once you have started the course, you'll have the ability to be able to access any of the research and reading materials any time that you like.
You can also get the certification that you need to set up your own business and draw plenty of customers to you in the first 6 months.
This comes with a VIP option that will give you an introductory 2-hour course that you can be sure will give you everything that you need to get set up.
You can also get a free lash kit when you sign up for intermediate training. This will really come in handy and save you a lot of money trying to get the implements for yourself.
Cons
This might be another expensive option for anyone who wants to progress all the way up the ladder. We would certainly recommend starting with just the Essentials course.
This next lash academy is set up by entrepreneur and lash guru Mandy Jacobellis. She is the CEO of your own make-up brand and has developed a line of lashes that are revered in the make-up community.
This course will help you to hone your skills with your lashes and establish your client base and skills to get your business off the ground – introducing LAshX Online Lash and Brow Academy.
This will give you the technique for developing lashes, starting with either a classic lash extension course or a volume lash extension course. Both of these will really help you when it comes to getting those lashes nice and thick and curly.
You can access all the information you need on this course within the first 30 days of applying.
Mandy has such faith in her course and is so committed to the success of her students that she'll offer each of them at least one hour of one-to-one coaching.
There will also be plenty of forms that you can download for your business that will really help you get started on the administrative side of beauty.
Pros
This is one of the most hands-on companies you can find for beauty and lashes in particular. We would definitely recommend signing up for this course if you want to be a pro.
This course will also provide you with a kit for a little extra. Each kit will be enough to offer you 30 services, which is more than what you'll need during your initial training period.
You will also get a certificate of completion on finishing this course – this will really come in handy for when you are setting up your very own business.
Mandy herself is very involved with her student's success and will offer you coaching sessions and some personal advice for whatever you want to get out of your business.
Cons
This course is another very expensive one, so make sure you want to commit for the duration if you are going to splash money out.
This next course will be great for building up an existing skill set, giving you everything that you need to be a qualified lash applicator.
This has a very stripped-down curriculum, giving you everything that you need for a no-nonsense approach that even the biggest newbie to make-up will be able to understand – introducing the Minister Of Beauty.
You will get a very in-depth introduction to this beauty course, offering your professional techniques as well as extras that will help you to get ahead of the other beauty competition.
This is one of the best courses to go on if you are thinking of developing your business. This course will cover how to apply basic lashes, as well as more complex products later on.
This does not include certification, which might put off some people who are looking to establish their business with some official credentials.
You will have to put in some effort into this course, having to supply evidence of your work in the form of photos in order to pass certain criteria.
Pros
There are many different levels to this beauty course, you can target a beginner version if that is all you feel like you can deal with at first.
This comes with an introduction before graduating towards other more intermediate techniques. You can be sure of having everything that you need for professional and effective lashes.
This course will not rush you, you can be sure that you'll have everything that you need to help you along every step of the sometimes complicated processes.
If you are getting to the more advanced training, then you can request a certificate. This will be very helpful for anyone who wants to establish a legitimate business.
Cons
The lower levels of this course will not give you any certificates, which will not appeal to anyone looking to run a proper business model.
This final course will give you the basics, making sure you have everything that you need to get your business growing. Whether it is applying basic lashes or trying more complicated lash applications.
This comes with an innovative set of lash application techniques that will put you head and shoulders above the competition – introducing Bella Lash.
This will cover everything to do with eyelashes to a really high degree, from safety, eyelash procedure, what tools to use, how the anatomy of the eyelash works and how you can properly apply your eyelash.
This is the kind of detail that you normally wouldn't find in other courses.
This will give you plenty of hands-on experience, which will be very important if you have a specific problem that you are unable to rectify.
This course with very understanding make-up experts will deal with any query that you have with patience and understanding. You also have free access to top-up courses if you feel rusty.
Pros
This curriculum has been built through research tests, giving you everything that you need for an anatomically correct course.
You can study the minute anatomy of the eyelash with this make-up kit, which is very important for applying your lashes with complete detail and accuracy.
This course comes with a very friendly and helpful staff that will help you to troubleshoot any problem that you have with your lashes. We would recommend that you utilize this service to get your money's worth from the course.
This comes with a certification at the advanced level, which will be really handy if you are thinking of going from this course into your business.
Cons
This might be a little too expensive for people who are only looking to cover some of the basics. Make sure that you are really committed to your lash goals if you want to go all the way.
Buyer's Guide
When it comes to signing up to a lash course, then you'll want the most professional service that money can buy.
However, some people might not want to pay the full price for a meal, so make sure that you want to go all the way to the advanced courses before you sign up.
Here are some things that you'll be looking for when you are next browning for lash academies:
How Many Tiers Do They Offer?
This will all depend on how high you want to graduate in your lash techniques.
Some of these courses only offer you a few lessons to get to grips with the basics, while some go all the way to the masterclass, giving you everything that you'll need to be successful in your beauty business.
There are also courses that will have a fast-track process when it comes to achieving your qualifications, without you having to submit any evidence that you've passed.
However, if you want to be really in-depth about this process, then we would suggest that you have something that is adjudicated by a professional.
How Much Does It Cost?
This is one of the most important things you'll have to think about when you are deciding on whether or not to commit to a full lash course. You'll have to make sure that you have enough money to progress up the tiers.
However, some of these websites offer you the luxury of only having to pay for one lesson, allowing you to progress at your leisure.
The cost will obviously reflect the level of service that these lash courses will offer you. If you are looking for one-to-one support with lashes professional, then you'll definitely be paying the premium level of prices.
If you have a lash kit with your course, then this will probably add some extra fees on the top.
Does It Have A Kit?
Some people would prefer to shop for themselves to see if they can get all the equipment for their lash kit separately at a cheaper price.
However, if you want to relieve yourself of the hassle of having to source all the gear for yourself, then some of the courses will offer you a kit for a reduced price.
When you are practicing your lash techniques, it will be much easier to use your utensils to make sure that you have everything that you need for a professional job that will really help you to get to the top tier of the lash world.
Do They Give You A Certificate?
You'll have to place close attention to the certificates that you will receive with your lash course. Some of the lower-level courses do not offer certification, as it is not considered to be that high a level of qualification. 
If you are trying to set up your own business and you want to put a few certificates on the wall to establish yourself as the real deal, then we would suggest taking some advanced courses.
This means that you'll have evidence to show that you've achieved the highest level of lash qualification.
Frequently Asked Questions
What Is Better: In-Person Or Online Lash Training?
In-person training is always better for a hand-on gig like applying lashes. More often than not you'll have the dummy to practice on and that you'll have teachers to correct your technique if you stray too far from normal practice.
However, online training for something like this has become very advanced in recent years. It's not always practical or convenient to take a trip to your local lash training course, do the course and then come back.
You'll incur more costs through fuel and perhaps getting yourself some lunch while you are there.
This is where online training really comes in handy. If you buy yourself a very decent webcam, then the likelihood is that you'll be able to get someone to judge your work online.
You can also take pictures and provide that as evidence to your examiner to whoever is judging your work.
Should You Train Before Operating Your Own Lash Business?
A lash permit or certificate is not necessary to start your own business, but it will certainly develop customer confidence in your business.
Who are people more inclined to visit: someone with qualifications in the highest level of lash application or someone who has no evidence that they've even applied a lash in their life?
People will be more inclined to pay a higher price to someone who is more qualified than not. If you can prove that you've given people a premium service, then you'll definitely earn repeat custom and start to develop your business.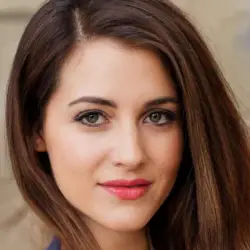 Latest posts by Maya Garcia
(see all)