In recent years, the fashion industry has seen a boom in the rise of tennis skirt popularity. However, if you want to hop on this trend yourself, it can be tricky to work out what kind of outfit to pair with this skirt.
It can be a great way to upgrade your wardrobe, as long as you style it right, and luckily, we have written this article to help you out.
The tennis skirt has become a street style staple and can be worn with anything from cozy jumpers, to oversized sweatshirts, to crop tops and bandeaus. It gives everyone major Clueless vibes and can make up a large part of the ultimate vintage outfit.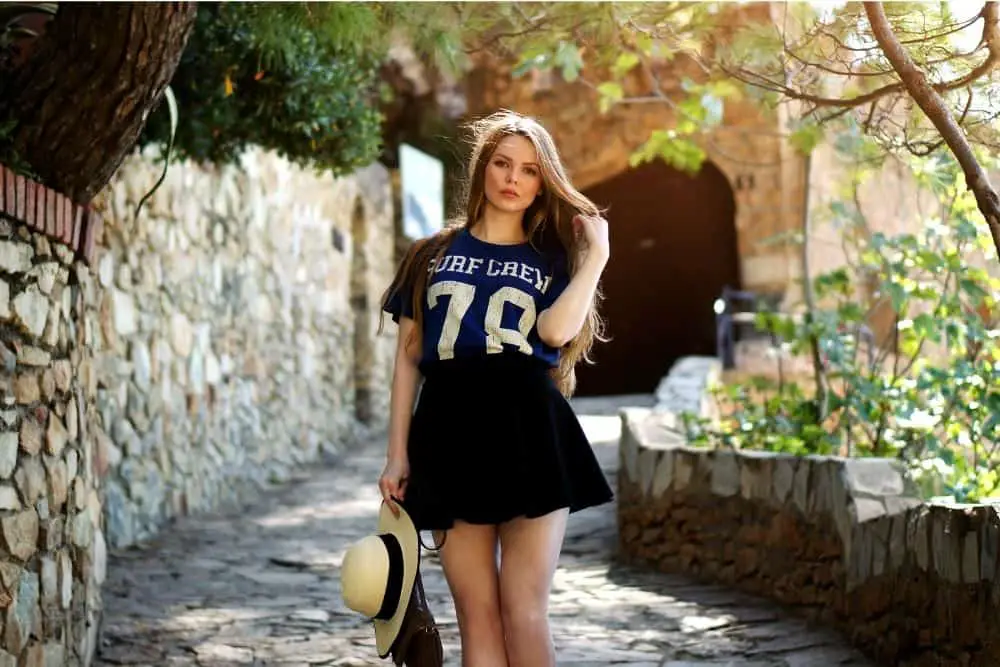 However, you could even personalize the outfit to make it elegant or sexy and this versatility is what has made it so popular.
With this trend here to stay, we want to provide you with the inspiration to create some stylish outfits that will work well for any occasion and not just in the fall, so what are we waiting for? Let's dive right in.
White Tennis Skirt With An Oversized Sweater And Sneakers
The first outfit on our list is arguably the most common way to wear your tennis skirt and is perfect for those cooler temperatures. Wear your skirt with a vintage oversized pullover and pair it with some white sneakers or slip-on vans.
This simple look is great for trips into the city or brunch with friends and can also be paired with a trendy side bag and your favorite pair of sunnies.
One Shoulder Top And Heels With A White Tennis Skirt
This look can be great if you want to wear your tennis skirt to an event or simply want to dress it up a bit. Pair your white pleated tennis skirt with a killer pair of heels and a one-shoulder top and get ready to hit the town.
Our favorite color tops would be black and browns, or if you are feeling daring, opt for something a bit brighter and bolder to be the star of the party.
Pastel Pleated Tennis Skirt With Nike Socks
Pastel colors are great in the summer and the fall and a pastel-colored tennis skirt have become a street style favorite. Choose a pastel blue or pink skirt and match it with colored Nike socks and a white pair of sneakers to get the full look.
Perfect for walking into town, catching college lectures, or grabbing your favorite iced coffee.
Plaid Tennis Skirt And A Matching Beret
When we think of this look, we think of Cardi B's famous Burberry tennis skirt and that's what we're aiming for. Become your own style icon by copying Cardi B's style and pairing a plaid pleated tennis skirt with a matching beret.
If you're a mom, get a similar outfit for your mini-you to recreate Cardi B's Instagram post and make all those other school moms jealous of your fabulous fashion sense. Don't forget to pair with your favorite pair of heels to complete the look.
Nike Tennis Skirt With A Crop Top
If we're looking at individual tennis skirts, and you're searching for one of the most popular brands, the Court Victory pleated tennis skirt from Nike is a firm favorite in the fashion world and has been an influencer's top pick on Instagram.
Pair it with a white or black bodysuit or crop top to finish the look and don't be afraid to add some accessories to show off your personality and individual style.
White Tennis Skirt With Combat Boots
Combat boots are one way of making a statement, so why not pair them with your staple white tennis skirt. Adding combat boots will give you an edge and promise to make you stand out from the crowd.
With a white skirt, we think black combat boots look great and these can be paired with either your favorite oversized pullover or a cute crop top.
Belted Pleated Plaid Skirt And A Long Sleeve Shirt
If you want to change up your plaid pleated skirt, add a belt to the look and become the ultimate style 'inspo' of all your friends. We know belts look great on denim and other dresses so why not add one to your tennis skirt.
Pair this with a long sleeve shirt for an authentic fall look and don't forget to accessorize it up if you're heading out for a special occasion. Opt for a belt that's the same color as one of the colors in the plaid design to make sure there are no color clashes.
Cardigan And Pleated Plaid Skirt
A pleated plaid skirt can be a way of changing up the classic white color and can add some edge to your overall look. Pairing your plaid skirt with a pastel or plain cardigan will give you the ultimate back-to-school look.
This look is also suitable for cooler temperatures and looks great with white socks and white sneakers. 
Final Thoughts
We hope by reading this article you've managed to get some inspiration to spice up your next tennis skirt outfit, whether that's in the fall, the winter, or right now.
Keep it simple with an oversized pullover and sneakers or dress for a night on the town by styling it with some heels and your favorite one-shoulder top.
If you want to stand out, opt for a plaid pleated skirt and match this with a beret, and don't be afraid to get experimental. That's what fashion is all about!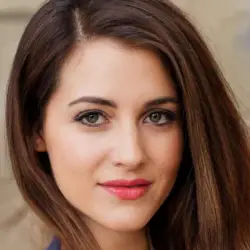 Latest posts by Maya Garcia
(see all)