It has officially been confirmed by LV's client services that their infamous Toiletry Pouch is being discontinued.
Whilst this is a major issue for those who are lovers of toiletry products and who love to whip out their LV pouch in the ladies toilets to impress their fellow women, this is something that has been coming for a long time.
The introduction of the Louis Vuitton Coussin Bag has proven to the executives at LV that many have been carrying their toiletry pouches as handbags.
The Coussin bag was introduced to combat this trend, however, it has been proven to not be as effective as they'd have ideally liked.
This is due to the overly expensive price of $3550 for the Coussin bag and this product should've been made more affordable if they were seeking to combat the trend of people using their less expensive toiletry bags as handbags.
The toiletry bag, in contrast, is only $580 which makes sense as to why the latter has become the more favorable option as you would be able to purchase five larger sized toiletry pouches for the price of one Coussin bag.
How Can You Still Purchase The Toiletry Pouch?
Despite the fact that the toiletry pouch has now been discontinued. Some LV boutiques still have this item in stock. So if you are seeking to purchase this bag, you should definitely get down to your local Louis Vuitton store ASAP.
Otherwise you will have to purchase this item second-hand. Whilst there's nothing wrong with purchasing second hand items, it can often take away the joy of owning an item and feel as though you are cheapening yourself in the process.
This is all a fallacy and second hand items are just as awesome as new items. In fact, the prices of these used pouches are going to skyrocket now that this item has been discontinued so you should definitely try to purchase one whilst you still can even if it is solely for resale purposes.
There are also other alternatives to the Louis Vuitton Toiletry Pouch including the Mini Pochette Accessories. Both of these items are equivalent in size and fit and are able to carry a similar amount of items.
The Mini Pochette also comes with the additional bonus of a short strap and so it can be carried like a micro bag which is awesome! When it comes to the LV toiletry bags 19 and 26, the best alternative is the Louis Vuitton Pochette Voyage MM.
This can be found in the men's section of any LV boutique and although the pouch looks almost identical to the Toiletry 26, there are several distinctive differences between the two items.
The Toiletry 26 is designed in Monogram Canvas whilst the Pochette Voyage MM is designed in LV's Monogram Eclipse Canvas that has a black and grey coloring. The interior on the Pochette Voyage MM also includes 6 helpful credit card slots and a flat interior pocket.
It is a shame that Louis Vuitton has tailored its current collection towards only those clientele who can afford the higher end products that they have on offer.
If their reason for discontinuation is that they are seeking reduced sales in their other products due to people converting these pouches into handbags, they should probably ask themselves why people are feeling the need to do so.
If the prices of their other handbags were less expensive, then surely they would profit from the influx of people who are purchasing them.
These prices do not need to be lowered entirely, but a significant drop in the price of the Coussin bag, for instance, would be a far better alternative as people would be far more inclined to purchase a bag of this style before having to convert their Toiletry pouch into a replicating version.
People always prefer ease and authenticity when it comes to their product purchases and LV has arguably missed a trick here by pricing their Coussin bag at five times the price of their toiletry pouches.
Ultimately, their wealthier clientele will always invest in their higher end products and so, they do not need to be concerned about this end of the market.
However, by restricting those who are only able to buy the lower-priced options, they are missing out on a larger breadth of income that will ultimately only boost their economic revenue and increase the likelihood of people pursuing replica alternatives instead.
I believe that people who are buying replica styles of LV bags are far more damaging to the company's reputation than those who are purchasing authentic Toiletry bags and converting them into handbags.
This is because people will continually doubt those who own an authentic handbag and accuse them of purchasing a fake version even if the item is, in fact, real.
This is due to the sheer amount of replica companies that profit off of replicating LV bags as people are eager to be able to 'own the look' without paying the extortionate prices.
Therefore, a move towards exclusivity is not always the best option. By isolating those customers who will buy products at a lower price, it presents an elitist reputation that eventually turns off consumers.
Those on a higher wage make up a very slim margin of the population and their grand expenditure alone is not comparable to the sheer amount of income that can be generated by making their prices more affordable to a wider range of clientele.
Whilst it is important to keep some exclusivity as per the brands reputation and appeal, it is also not attractive to be discontinuing highly regarded items like their Toiletry bags for reasons that appear non-inclusive and snobbish.
The Louis Vuitton Coussin bag has received mixed reviews primarily because of the price of the product, many believe that this alternative is incredibly overpriced and are therefore unwilling to even consider purchasing this bag, despite it's classic LV look and style.
It has therefore not become as popular as it could have been and LV can only blame themselves for this.
As mentioned, the Pochette Voyage MM is a far more favorable alternative as it's size is similar to the Toiletry pouch and it is not priced ridiculously to deter the average consumer.
Therefore, if you are looking to purchase a Louis Vuitton bag in future, you should definitely consider purchasing a Pochette Voyage MM over the Coussin bag!
Whilst you may be directed towards the more expensive options in store, make sure that you let LV know exactly why you are choosing to purchase the Pochette Voyage MM instead as it is important that they are aware of the implications of discontinuing such a beloved and popular item.
Fashion is not something that gets to be dictated by the rich, it is a cultural movement and not an elitist one.
These high brand entities would do well to remember who creates the trends and moves the momentum of each item. It is us, the consumer, who should be dictating what items are no longer relevant enough for the market.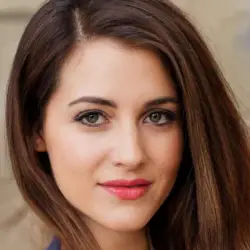 Latest posts by Maya Garcia
(see all)