When it comes to searching for the perfect designer bag, Louis Vuitton is usually up there on a person's wish list.
Because the majority of us will spend a number of months either saving up for the luxury item, or perhaps hoping to buy it once we get a chance to travel to a particular destination, it then all of a sudden becomes discontinued. Urgh!

Annoying, especially if you are just so close to getting your hands on it. So, what do you do? If you are after a particular bag, and really, really want it, then your best chance to find it will be on the pre-loved online market.
There are many websites that focus on second hand designer brand items such as Vestiaire and The RealReal, which are better than trying to find your way through the real and fake items across well-known auction sites like eBay. 
This is because they focus on luxury brands and designer fashion brands only.
So, if it is a Louis Vuitton bag you are after, let us take a look to see what we can find…*
All bags were available but may have sold out by the time you see this article.
What To Look Out For Online

But first, here are a few things to look out for when buying secondhand luxury branded items online because, well, there is the possibility of coming across fakes.
Some are obvious whilst others can look exactly like the real deal.
Pricing 
If the price is too good to be true, it probably is. Do your research when it comes to pricing of products. Whilst vintage does tend to sell cheaper, it should not be that cheap. 
We have seen a pair of Chanel shoes sell for around $50 before. Does that sound right to you?
Research The Bag
When it comes to bags, there are many fake ones out there.
Make sure you know everything there is to know about it, from the material used for the zipper, what the interior looks like and how the code (the number each bag has) is displayed, to even knowing how the bottom of the bag looks.
Make sure everything matches up.

Condition Of The Bag 
You may really, really want the bag, but if it is in a bad condition, think twice about whether you want that one that much.
A bag will naturally wear over time, but even so, you want it to be at the very least in good condition. If it has too many tears and marks, pass on it.
Use Reputable Sellers
It is easy to search for a bag online with many of the results claiming they have the bag in stock. The website may be a scam or the product could be fake. Research which stores to trust and go from there.
Buying And Selling 
A lot of the websites are actually buying and selling sites, so trying to find something that is genuine can be more difficult. However, on some of the more luxury product websites, it is easier to find the genuine thing.

The bag is unavailable If you have searched high and low and still cannot find it, keep your eyes on the pre-loved market. This is because it may still become available. Sometimes you will just need to have patience.

Now that is out of the way, we can get into looking at the bags. Spot any here that you may have had your eye on for a while?
If you're a surfer, you will know that no matter how fun and exciting the sport can be, it is also extremely dangerous. With the risk of being wiped off your board and hitting submerged obstacles under the water, it is vital to protect yourself with the appropriate safety gear.
Head-related injuries are unfortunately quite common in both amateur and professional surfing. Such injuries can cause unconsciousness and drowning, which is why it is so important to wear a helmet.
When it comes to popularity, the Eva Clutch had its moment. It was available in the three iconic Louis Vuitton prints: the Damier Ebene, Monogram Canvas and Damier Azue.
Because it was so popular, it shocked many that it became discontinued. The theory is that it was too similar in size to a number of other Louis Vuitton bags at the time such as the Pochette Felicie.

We were unable to find this item available to buy online, but it had recently sold on a number of websites, one being Fashionphile. 
If you were not too young back in the early 2000s, you can probably remember the Louis Vuitton Trouville for its shape which is similar to that of a vanity case, in fact, it was compared to the Deauville Vanity Case by Louis Vuitton, only it was smaller.

It was available in both the Multicolor Monogram and Classic Monogram canvas, and featured an easily washable interior that contained quite a few compartments.
It was a practical bag that was loved by many, so again, it was a shock when it became discontinued.

We found the bag for under $1,000 at the Handbag Clinic. 
A compact bag that oozed style, the Pallas Clutch was the ultimate bag when it came to day-to-night style.
Big enough to fit essentials like a smartphone, a small wallet and the like, it could be worn several ways such as on the shoulder, on the wrist, as a clutch or across the body.

The bag's design was rather unique because the Monogram Canvas print was on a supple grained cowhide type of leather.
Doing so made it a luxury to use but also suitable for day-to-day, and this is probably the reason why there are four ways to wear it.

We found the Pallas Clutch on Vestiaire Collective.
The Delightful tote was discontinued in 2017, seven years after it was launched as part of the Louis Vuitton Pre-Fall Collection.
A lot of people considered it a good alternative to the Neverfull bag due to the fact it could carry so much stuff. Even so, it was available in three sizes: PM, MM and GM.

It had a golden colored brass hardware, a D-ring and Striped lining for its interior. On the exterior, it was available in the Damier Ebene and Monogram canvas.

After the tote bag's unfortunate fate, it was replaced by the Graceful which looks very similar, so if you do want something just like the Delightful, there is an option to buy new.

We searched high and low but could only find it for sale from untrusted sources.
First released in 2015, the lightweight Mabillon bag was available in the classic Louis Vuttion Monogram canvas.
It had a sophisticated design that featured an envelope style flap front pocket and for its interior it was fabric-lined and really spacious. 
The crossbody strap was adjustable, making it really easy for anyone to carry.

Even though it was launched in 2015, it actually had a really, really short lifespan because it was discontinued by the summer of 2017.

Unfortunately we could only find the Louis Vuitton Mabillon bag recently sold and not for sale.
A bowling style bag suitable for the everyday in the classic Monogram, the Retiro was available in two different sizes: PM and GM.
It had a suede interior, whilst featuring gold colored hardware and an adjustable strap.

As 2015 rolled by an updated version was released called the Louis Vuitton Retiro NM. The NM stands for "New Model", however, it seems that all three options of the Retiro bags have now been discontinued.

We found the bag available to buy on Yoogi's Closet and Vestiaire Collective.
In the early 2000s the Louis Vuitton Tivoli was very popular, but by 2014 it became discontinued, fourteen years after it was launched. It was available to buy in two versions: the PM and GM.
Both of these featured the iconic Louis Vuitton Monogram. The GM size also had adjustable handles so you could wear it on the shoulder or as a handbag.
The Odeon was an everyday versatile bag that could be worn as a crossbody or over the shoulder due to the long adjustable bag strap which was a little like a belt.
It featured the classic Louis Vuitton Monogram and was available in three different sizes: PM, MM and GM.

We found the bag on Vestiaire Collective. 
Similar in many ways to the Louis Vuitton Odea, the Bloomsbury was launched in 2009 and available in the Damier Ebene canvas.
It also came in two sizes: PM and GM, and is versatile when it comes to wearing it due to being able to wear it as a crossbody bag or on the shoulder.

We found the bag on Vestiaire Collective and Yoogi's Closet.


Are You Looking To Sell A Discontinued Louis Vuitton Bag?

Sometimes you just have to part with your old stuff, and that also means getting rid of a much loved designer handbag. Even though it is tempting to keep, it is also great to know that you can make some dollar from it too.
Here are a few tips to selling your old handbag online:

Research 
Before you put your bag up for sale, research different websites. Some will specifically cater to the luxury market, whilst others are general.
With the luxury market you will be able to sell it for what it is worth. To a general market you may sell it for way under what it is worth.
Prices
Now that you know where to sell your item, have a look at the same listings for the bag you are hoping to sell. That should give you a general idea as to what price you would like to sell the bag at.
Be honest 
You need to make sure your listing is honest. This means every picture needs to show exactly what condition it is in, and the description will need to describe if there are any marks or tears to the leather. 
If you do not provide an honest description, you risk receiving bad feedback. This is especially important if you are planning to sell more than one thing. Better feedback equals more sales - people will see you are a trusted seller!
Include Any Genuine Items 
It always helps if you have anything to show that it is genuine, and we do not just mean the dust bag! It could be a receipt, or even the shopping bag it came in. 
So long as you can prove you bought it from a reputable source like the official boutique, people will understand that it is a genuine item. 
Conclusion
Even though this is quite an extensive list, there are likely to be many discontinued Louis Vuitton bags out there that we have not even touched on. There will also likely be more to come in the future, unfortunately.
It is rather impossible to find all the bags, but with dedication and research tools (e.g. the internet), you will be able to find bags that have not been available at Louis Vuitton for more than a decade.

With the advice we have given, hopefully you will have that bag in your hands within no time. So, good luck with finding your favorite Louis Viutton bag which has sadly been discontinued!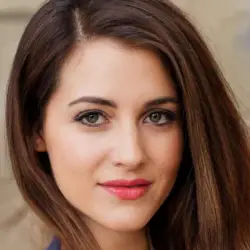 Latest posts by Maya Garcia
(see all)