Considering treating yourself to the coveted Gucci Marmont?
Regardless of whether you've hit a milestone and want to add a new bag to your designer collection, or you've been saving up and you're ready to purchase your very first designer bag - you might currently be wondering about whether or not the Gucci Marmont is worth it.
Let's face it: designer bags aren't cheap. So, as we're sure you'll agree with us, one of the biggest considerations when deciding whether or not to purchase a designer bag is what the bag's value is, as well as whether or not it's a good investment to make. 
Will the bag keep its value, increase or decrease? In addition to that, what's the bag's functionality and overall quality like? 
There's plenty of things to consider when making the choice of whether or not to invest in a designer bag, and regardless of whether you're a designer bag connoisseur or not - it can be hard to understand whether or not a bag is worth the investment, but that's where we come in to help you decide whether or not the Gucci Marmont is the bag for you! 
From the unboxing experience, overall functionality, and standout features, we've made sure to cover all bases so that you can make the most informed decision as to whether the Gucci Marmont is worth the investment or not.
So, whenever you're ready, read on. 
The Unboxing Experience
First things first, we're going to be talking you through the unboxing experience, which is one of the most important considerations that many shoppers make.
Many designer bag shoppers find that the unboxing experience is one of the most exciting aspects of purchasing a new designer bag, and helps to elevate it with an additional level of luxury. 
If you're going to be purchasing your Gucci Marmont from a boutique, then it's worth keeping in mind that the "unboxing experience" might be a little different from those who opt to purchase their Gucci Marmont online.
While you're in the boutique, you will likely be able to view a display sample of the Gucci Marmont on the shop floor, and if you do decide to go ahead with the purchase, one of the store assistants will go to the back and select a brand new Gucci Marmont for you to take home. 
While you're in the boutique, the store assistant will then typically box up the bag in front of you, which means that you might not have the element of surprise that comes along with online shopping.
For this reason, if you do want to experience the unboxing experience to the full, then we recommend that you ask the store assistant to kindly package and box your Gucci Marmont off the shop floor so that you don't see the way that it has been packaged. 
To give you an idea of what you're likely to get from your Gucci Marmont packaging, you will typically find that your Gucci Marmont comes beautifully wrapped inside a black cardboard box.
Inside the box, the Gucci Marmont will be wrapped up inside white tissue paper to help keep it safe (as well as to add a luxury touch!) On top of that, you will also find a large Gucci sticker to help keep the tissue paper in place.
Inside the Gucci tissue paper, you will then find a Gucci dust bag with your Gucci Marmont held safely inside.
Alongside all of that, you will also find a variety of extras inside your brand new bag, including important documents regarding the warranty, a certificate of authenticity, as well as a variety of tags.
Sometimes, you might also find that your Gucci Marmont bag comes with a thank you note, too.
As a side note, even though not everyone cares for the boxing, we do recommend that you opt to ask for a Gucci box if the assistant does not initially use one.
Besides ensuring that your Gucci bag is kept safe and sound, Gucci's cardboard boxes feature a sleek, black colorway that can be repurposed for decorative reasons. Many people like to display them in their bedroom or walk-in wardrobes!
What Can It Be Used For?
Besides the unboxing experience, the next important consideration to make when deciding whether or not to purchase a Gucci Marmont bag is how functional it is.
When choosing a new designer bag, many people typically decide the value of a bag based upon how much usage they're going to get out of it, so it's important to make sure that you're aware of how much you can expect to get out of your Gucci Marmont.
For the most part, the Gucci Marmont is deemed to be one of the most versatile bags currently available on the designer market.
Featuring a simple, rectangular shape that's elevated by its iconic quilted zig-zag stitching pattern, the Gucci Marmont can be worn with a variety of different outfits and taken from day to night - which makes it the perfect "everyday bag" for sight-seeing, shopping and enjoying happy hour with friends.
Nevertheless, due to its relatively small size, the Gucci Marmont might not be the most appropriate option for those looking for a work bag, as it won't be able to fit in office essentials such as your lunch or laptop. 
Is It Worth It?
So, should you make an investment in the Gucci Marmont bag? If you've been on the fence about whether or not you should purchase this bag, then we're hoping that this guide has helped you to decide whether or not the Gucci Marmont is right for you.
Nevertheless, if you're currently still undecided, here's a quick recap of why should consider investing in this bag:
Practical: The Gucci Marmont is one of the most practical bags on the market. It's medium-sized and comes with a long strap that can be worn over the shoulder or worn cross-body, and features a simple design that can go with a variety of outfits. On top of that, the Gucci Marmont comes will easily fit all of your essentials needed for everyday life, including your makeup, wallet, and phone.
More affordable than other bags: Even though the Gucci Marmont is without a doubt an investment item, it's important to note that the Gucci Marmont is currently one of the more affordable designer bags on the market - which means that it's one of the best choices for those who are looking to buy their first designer bag. 
Iconic: We're sure that you'll agree with us when we say the Gucci Marmont is one of the most coveted and iconic bags in the world. Besides providing you with all of the functionality that you would expect to get from a day-to-day bag, the Gucci Marmont will also elevate your everyday look with a touch of luxury value.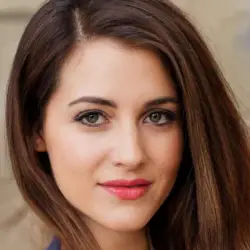 Latest posts by Maya Garcia
(see all)