We love a little black dress. The LBD is a wardrobe staple, and one that you can wear to many, many occasions. A black dress can look chic and stylish for everyday wear, or striking and sophisticated for evenings and parties. 
A black dress can really elevate your look, bringing a sense of mystery and charm, but you can also wear cute black dresses as a daily fashion staple. Black is also slimming and can really accentuate your figure and lengthen your silhouette. 
When it comes to wearing black dresses, you have to compliment the look with the perfect eye makeup to really make your outfit pop.
The good news is that black goes with pretty much any color, so you can really play around with your makeup choices and have fun with it. So, what is the perfect eye makeup for black dresses? That's what this guide is here to tell you! 
The Perfect Eye Makeup For Black Dress
The perfect eye makeup will need a great base. So, always start with a good skin care routine first. Make sure that you always cleanse and tone your skin before applying makeup, and after using your toner and serums, you have to ensure that you moisturize.
This will give you the best, smooth base to start with, so that your make up glides on like silk. 
Then, you can move onto foundation. Your foundation should match your skin tone perfectly, as you won't want it too light or you can look pale and ghostly, but you don't want it to be too dark for your skin tone as you may end up with unflattering tones that simply don't match.
Once you've done your foundation, you'll want to highlight under the eyes to lift them, across the forehead, between the brows and on your jaw with a concealer that is one shade lighter than your foundation to really illuminate and sculpt the face.
Always set your face with a translucent setting powder to keep everything in place!
Next, move onto bronzer or contour to add dimension to your face and slim and accentuate any facial features that you want. Don't forget to fluff up the eyebrows and fill in any sparse areas with an eyebrow pencil, wax or gel to create some real definition.
This will pair well with and really balance out any eye makeup look that you create. 
Now, it's time for eye makeup. Your eye makeup is where you can really add some drama to your look. For instance, a cut crease look with some eyeliner, cat-eye flicks and false eyelashes can really dress up an outfit, or complement a nighttime look.
Our favorite false eyelashes are the Glamnetic Lashes that are magnetic and just click onto your eyeliner
However, just a little bit of mascara and a dash of eyeliner can match an everyday look. 
If you're feeling adventurous, then you can try applying some colored eyeshadow to the crease of the eye to emphasize your eyes, or blend a darker shade in the corners for a smokey eye look which will look amazing with a little black dress for your next cocktail party or work event.  
Our Top Tips For Eye Makeup With Black Dresses
When it comes to creating the best eye makeup look for your black dress, it really depends on what dress you are wearing.
For instance, if it's a black gown, then you may want an eye make-up look that really brings the drama or has some glittery aspects, which can catch everyone's attention. 
For more everyday or daytime looks, with a cute little black dress or a jersey black dress, then it is just enough to use a little bit of eyeliner and mascara.
However, these must be black, as brown will be too light and won't compliment the black dress, and blue or colored eyeliner may be a little too much for daytime makeup. 
If the look is casual, then simply outline the eyes rather than drawing flicks or big cat-eye looks to keep the makeup natural and cute rather than sultry and sexy.
That being said, if you want your eyes to pop, then you can try some fluffy, wispy false eyelashes to make your eyes seem more alluring. We recommend these ones:  
[amazon fields="B00DS4EIEE" value="thumb" image_size="large"]
for natural, voluminous, but not so over-the-top eye makeup. 
Maybe you want something in between. If this is the case, then we would recommend that you go for brown, natural, or nude colors to compliment your skin tone, and leave the black dress to do all of the talking.
Simply opt for a creamy, nude color for the eyelids, and outline the eyes with a dark brown or black liner, and brush up the eyelashes to make your eyes look just phenomenal. 
If you want to go for a dressed down eye makeup look, that feels more elegant, then simply use a good mascara, and ensure your brows are primed to perfection. Don't forget to pick a sultry nude lip or a statement red lip depending on your dress and the effect you want to go for! 
Evening Eye Makeup Looks
Depending on where you are going, some eye makeup looks will be better than others, and will match your little black dress much more nicely.
For an evening look such as a date night or drinks with friends, a black dress can do all of the talking, and you can go for a more understated yet pretty eye makeup look.
We love this simple one with lots of bronzed, golds and warm tones that really complement the skin: 

Image from Pinterest: https://www.pinterest.co.uk/pin/242490761177304164/ 
For an evening black dress, we would recommend using simple shades, such as browns, nudes and burgundy, and matching them when it comes to eyes and lips.
What we mean is, if you prefer to be pretty in pink, then go for a sparkly pink cream eyeshadow, and pair this with a soft, nude lip for a very balanced, preppy and sweet makeup look.
If you like a little bit of drama in your life, then blend a deep burgundy or plum on the eyelids, and finish with a matching lip, which will look beautiful with your gorgeous black dress. 
One of the best tips we can give you is to always line your lips first before applying lipstick as you'll never go outside of the lines, and you can really define the lips, or make them appear larger than they are, so your face looks just as made up and attractive as your perfect black dress. 
Party Eye Makeup Looks
For party eye makeup looks, you can afford to go a little deeper with the colors, and wear more makeup for a more made-up look. You may want to try an eye-catching red lipstick, try a cut crease eye makeup style or wear a bright color on the eyes to draw attention. 
While you can afford to go all out on your eye makeup, you have to balance it out by defining your cheeks, bone structure, brows and lips so that the eyes don't look too over the top. 
If you're going to a party, then you want the eyes on you. It's all well and good doing your makeup perfectly, but you have to think about the overall outfit. A black dress goes with everything, but you have to accessorize!
This means having the most beautiful accessories such as a flattering belt (depending on your dress), statement earrings or a glittering necklace to really make the whole outfit. 
For party looks, we love a smokey eye like this one:
Image from Pinterest: https://www.pinterest.co.uk/pin/186969822013962322/ 
Or a glitter cut-crease style paired with a cat-eye flick:
Image from Pinterst: https://www.pinterest.co.uk/pin/3096293485072395/  
Makeup Look Ideas For Black Dresses
For a bold, dramatic look go for this style: 
Image from Pinterest: https://www.pinterest.co.uk/pin/7881368087325158/ 
For natural, understated glam, try this one:
Image from Pinterest: https://www.pinterest.co.uk/pin/95560823334363430/ 
For everyday nude and natural looks, stick to metals and earthy tones:
Image from Pinterest: https://www.pinterest.co.uk/pin/46936021108978481/ 
Eye Makeup For Black Dress - Video Tutorial
You can't go wrong with a smokey eye makeup look for a black dress, whether it's for a party, event or evening out on the town. Check out this easy, 5 minute silver smokey eye tutorial by An Knook:

How To Do A Simple Cut Crease Eye Makeup Look - Video Tutorial
For an easy and simple way to do a cut-crease, check out this tutorial by Kayla Martinez. All you need is a good concealer, nude and pink shades and a great pair of false eyelashes!
 
Summary
To summarize, a black dress is an essential for your wardrobe. You can dress it up, dress it down or glitz it up for a party. But, the dress itself can only take you so far.
You have to have a killer eye makeup look to complete the outfit! Luckily, we've given you so much eye makeup inspo, that you can create natural looks with earthy hues, or bright, alluring and seductive makeup looks that will definitely turn heads!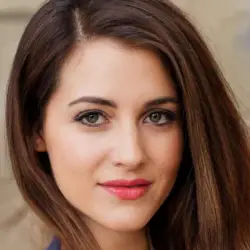 Latest posts by Maya Garcia
(see all)