Trending right now on social media is the aesthetic 'Dark Academia'. You've probably heard of it, maybe even seen some of it on your Instagram feed – drawing together inspiration from a plethora of concepts. 
Classic Greek, gothic architecture, writing and literature – all these ideas fuse together to create the Dark Academia aesthetic, reflecting a culture focused deeply on education and maximalism.
Now, this distinct look is crossing over from your social media and into your wardrobe thanks to the 'Tik Tok' generation after a surge of the tag 'dark academia' on multiple platforms including Tumblr and Reddit. 
If you want to find out more about Dark Academia and how you can channel this cosy and sophisticated trend over into your clothing, then here's some inspiration you can use to influence your new looks this season.
What Is Dark Academia? 
As we said earlier, Dark Academia is an aesthetic that is influenced by gothic ideas and literature including the ever popular Harry Potter series, works by Lord Byron, and The Picture of Dorian Grey by Oscar Wilde. 
It gives off private English boarding school vibes, with the elements focusing on vintage and gothic fashion and architecture.
If you were to search the tag online, you would most likely see posts and images focusing on cluttered libraries and classical literature, tweed jackets and sweaters, stone gargoyles and fall leaves.
Activities associated with Dark Academia include reading and writing (obviously) but also calligraphy, studying, chess playing, and drinking coffee. 
This aesthetic even has a subculture devoted to even darker elements, dipping their toes into imagery of skulls and witches, darker colored clothing and concepts of death.
There is also a lighter subculture called light academia, which features lighter tones in the overall color palette and includes softer imagery.
There is a more emphasis on optimism with light academia, with imagery such as china teacups and floral sketches – a contrast against the black coffee and dark wooden furniture of Dark Academia.
Dark Academia Fashion
Dark Academia is the perfect aesthetic to style your looks around the colder seasons, as it features an emphasis on items like cardigans, jackets, long pants, and sweaters.
Wearing thick and chunky clothing made from materials like wool and yarn matches the aesthetic perfectly and also protects you from any chills and cold weather. It's cosy and comfortable while maintaining that cool vintage vibe that Dark Academic sports. 
What brings the 'academia' to this trendy aesthetic is the use of more classic preppy style clothes like chinos, crewneck sweaters, and trench coats.
If these are new additions to your wardrobe, then it is best to shop at thrift stores or online for secondhand fashion, as the vintage and used feel to the clothes help convey that 1930s and 40s fashion.
A brand new pair of leather gloves just can't compare with a secondhand pair of leather gloves with the added effects of leather creases and fraying. 
Patterns like argyle, houndstooth, and plaid make a comeback here and can be added to break up all the solid colors in your outfit. Talking about colors, the palette associated with Dark Academia is mostly neutral.
If you want to add some more fashionable colors to your wardrobe, aim to add more beige, shades of browns, olive green, black, and muted oranges. This kind of color palette is perfectly suited for fall and cold seasons. 
If you live somewhere where wearing all this heavy clothing is not ideal for your climate, then you can switch the long pants for skirts or three-quarters, and knitted sweaters for cooler blouses and buttoned up shirts.
Swap out the thick materials for lighter linen and cotton materials for easier ventilation to keep you cool. Although the aesthetic of Dark Academia is better matched with cold weather, that doesn't mean you have to sacrifice fashion for comfort.
Just throw on an old belt around your waist and pick a blouse with large bell sleeves and a turnover collar, and you can flaunt this gothic and artistic aesthetic no matter the weather. 
When it comes to shoes and accessories, this is where you can get even more creative. 
The most popular style of shoe paired with the Dark Academia aesthetic is the Oxford shoe, but any kind of formal shoe with laces will work.
Boots and chunky heels also give off that vintage intellectual look, while others opt for open shoes similar to the style the ancient Romans and Greeks wore. 
As for accessories, stick with leather bags and satchels to give off that private school and higher education mood. Leather dominates further when it comes to belts and even watches – keep to that vintage style with second hand leather.
Jewellery made from gold and bronze suit the dark and duller colors of the palette better than cooler metals like silver. 
And what about some props? Carry around some classical literature (the older and more frayed the copy, the better) or pose with a hot mug of coffee for your Instagram photos.
These will really spice up your social media and send those Dark Academia vibes right across to those viewing on the other side. 
Time To Get Shopping
Now you know all about Dark Academia and the style of clothes you should aim for if you too want to portray this trendy aesthetic, all that is left for you to do is to start shopping.
Visit your local thrift stores or shop online for some vintage and preppy clothing, and pull together the perfect Dark Academia outfit ready for this season.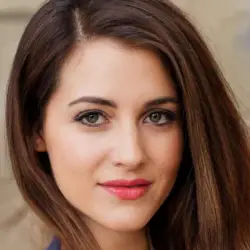 Latest posts by Maya Garcia
(see all)