Style guides can always seem somewhat patronizing and like we are trying to tell you what you should wear. Well, we want to be the first to point out that our styling guide is not here to tell you exactly what you can and cannot wear.
Fashion is all about having FUN, and feeling absolutely comfortable and confident in yourself. You want to wear clothes that make you feel your absolute best – we are just here to offer you some inspiration on what to wear if you are running out of outfit ideas.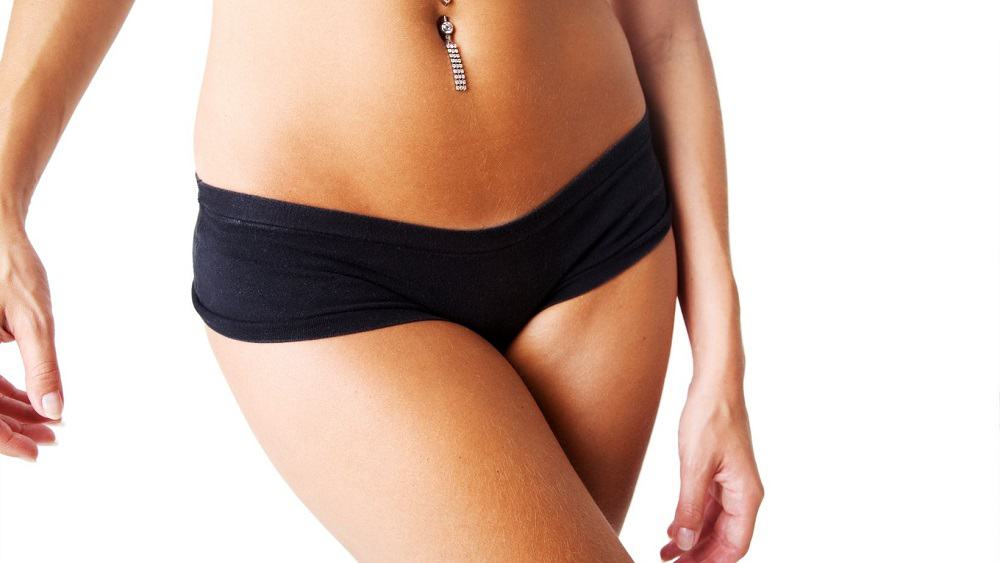 Describing body shapes always seems to be so degrading, and trying to work out what body shape you are can actually end up making you question all of the style choices that you have ever made in your life.
We are not trying to make you dive into the pit of your soul here, and search for all the mistakes that you have made with your style. We just want to help to give you that extra boost to be a little more daring with your style, but to also look as 'on trend' as possible. 
The phrase 'on trend' can be pretty intimidating, and an image of models strutting down a catwalk in pretty extra outfits might spring to mind.
But, you should just think of being 'on trend' as embracing the current fashion market and enjoying what it has to offer. 'On trend' goes way deeper than styles of clothes – 'on trend' can refer to color palettes that everyone is loving right now, or 'on trend' can refer to different materials and prints. 
So, when it comes to working out what to wear to best suit your body shape, you should break this down to what you love to accentuate about your body. If you are struggling to work out what suits you the best, then keep reading for our suggestions. 
For a rectangle body shape, you want to show off your arms and your legs. These will be the features that you should really define, just to really show off your body shape. How you do this all depends on the season that you are styling in, and it also depends on how confident you are with your style. 
Let's start with styling in the springtime. So, this is a great transitional time of year as far as the weather is concerned – we are just moving out of the winter and on to a milder climate. This is where you can embrace all of the pastel colors, try and make monochrome more colorful!
Get those floral prints out and unleash your inner flower power – we all have this hiding somewhere within us. To really show off your arms or legs – you might be better off opting for one or the other during the springtime. The weather is picking up but it is not scorching hot just yet.
So, if you fancy accentuating your arms then opt for a cami with some fun flared jeans, or some wide leg patterned trousers. Alternatively, if you want to accentuate your legs then you could opt for a long sleeve floral mini dress with some cute ankle boots.
On the whole, both of these vibes are springtime chic – and would look great with a leather jacket or a blazer thrown over. 
Moving on to the summer season, you should definitely experiment with injecting even more color and pattern into your wardrobe. There are a lot of ways that you can do this, and not only that but this is the perfect time of year to accentuate both your arms and your legs.
You need to get out those cute minidresses – block colors would be the most flattering, but you could even opt for a more out-there kind of print. Animal print is always on trend, but 70s chic prints are never too far away. So, you could even treat yourself to a bolder dress that will serve you throughout the summer.
And, if you are looking for a more casual outfit then you should definitely go for a fun playsuit, or a cute crop t-shirt and shorts. Paired with sandals or sneakers, this will be a great summer vibe for you. Do not forget to add your favorite sunglasses, and plenty of SPF. 
When it comes to autumn, layering will be your best friend. This is the season where everyone gets a bit more skeptical about accentuating their best features because we all want to be WARM. Style should not have to come at a cost, you can be cosy and chic all at the same time.
The best ways that you can show off your body here are by layering, one of our favorite and most recommended ways to do this is to opt for a roll neck sweater and a maxi skirt. You could really opt for a grey or black jumper with a printed maxi skirt.
Or, if you have a maxi dress that you loved in the summer but want to get full wear out of, then layer it with a cosy sweater over the top. And, if it is extra chilly a scarf will always be a great go-to accessory for the autumn.
Last but not least – let's move on to the winter. This is a notoriously tricky styling season, because just like autumn, you want to be cool but you want to be warm.
This applies even more to the winter but it is a lot chillier than the autumn. So, we advise that you really amp up the layers just like in autumn, but for the winter you should definitely get yourself a great coat. It totally depends on your personal preference, but a staple black puffer coat will see you through the winter months.
Additionally, a faux fur coat will be a great piece to keep you going through the winter and also edging into warmer weather. It is easier to get winter trends down opposed to 'dressing for your shape' because it is way too cold to be getting your arms and legs out.
Sok, accessorize with some cute handbags and some leather gloves. A patterned scarf always gives an outfit that little extra boost too.
So, overall we hope that we have shown you that when it comes to dressing for your body shape, that although we have given you some inspiration of how to suit your shape – the bottom line is, that you should take our advice and just apply this to what makes you feel the most comfortable in yourself.
Fashion is all about having fun, and showing off your personality. Your style can say a lot about who you are – so why not push the boundaries? Why not take yourself out of your comfort zone now and again? Fashion is all about having fun, so take our inspiration and go out and just have the best time.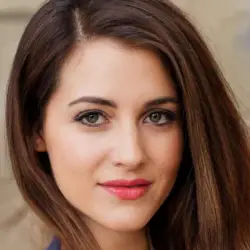 Latest posts by Maya Garcia
(see all)