There's nothing more satisfying than going to the salon to get a manicure, a fresh set of gels, or acrylic nails.
However, going to the salon on a regular basis can become expensive very quickly, and doing your own nails is a much more budget friendly alternative.
In this article, I will provide you with a step-by-step guide on how to do black to red ombre nails at home by yourself.
So, let's get started.
A Guide On How To Do Black To Red Ombre Nails At Home
Equipment that you'll need 
Bright red nail polish
Dark red nail polish
Black or plum nail polish
Top coat
Nail protectors
Sponge
Instructions
Step One – Paint Your Nails With Bright Red Nail Polish
To begin, after you've filed your nails into your desired shape, you will need to paint each of your nails with a bright red nail polish. This is going to be the base color of your ombre manicure.
Make sure that you allow them to dry completely before moving on to the next step, as you don't want to snag the wet polish by accident with the nail protectors.
Step Two – Apply Nail Protectors To Your Nails
Once your bright red nails have dried completely, it's time to apply nail protectors to each nail. 
Applying nail protectors to your nails just means that you don't need to worry about the process getting a little messy. Trust me, once the sponge is involved, you'll be very thankful for your nail protectors!
If you don't have nail protectors, you could also use tape as an alternative.
Step Three – Apply Three Colors To Your Sponge
Once you've applied your nail protectors, it's time to apply the three different nail polishes to a sponge.
These three different shades will blend together and create the ombre look that you're searching for. To achieve this gradient look, you will want to use the same bright red nail polish that you already applied to your nails, a darker red nail polish, and a black or plum nail polish. 
In this circumstance, the darker red acts as the transition color. Bearing this in mind, using the dark red color is crucial to make sure that the red and black nail polishes blend together and form an ombre effect.
When you're applying the colors to a sponge, make sure that you apply them from lightest to darkest. You will also need to make sure that you overlap them slightly, so that they blend more seamlessly together.
Step Four – Dab The Sponge On Your Nails
After you've applied all three nail polish colors to your sponge, you will need to dab the sponge onto your nail, applying from lightest to darkest. 
You can keep the lightest color at the top of the nail and the darker color at the tip of the nail. However, you will want to make sure that you remember to apply the sponge in the same way for all of the nails.
Make sure that you apply two coats of nail polish to every nail to ensure you get a good color pay off. You can also add a bit more of the darkest color to the tip of your nail to ensure that the color stands out more.
You will need to repeat this process on every nail, making sure that you reapply a new layer of the nail polish to your sponge before every nail to ensure the best results.
Step Five – Apply A Clear Top Coat To Your Nails
Once you've dabbed the sponge on all of your nails, it's time to add a clear top coat to give your nails a clean finish.
This will add a glossy sheen to your nails, and will smooth over any harsh edges that haven't been properly blended by your sponge. You can definitely tell the difference between nails that have got a top coat on and nails that haven't, so make sure that you don't skip this important step.
The result will be a super sleek ombre look that you'll love doing over and over again with a variety of different color combinations.
Step Six – Enjoy Your Nails
Once you've applied the top coat, remove your nail protectors and you are done!
Enjoy your new ombre nails.
Notes When Doing Ombre Nails 
File Your Nails First 
Before you begin the process of painting your nails, you will want to make sure that you've filed them into your desired shape beforehand.
This will help to ensure that all of your nails are the same length and that they all look uniform before you paint them. After all, you want your nails to look as close to salon standard as you can get them!
Always Allow Proper Drying Time
It can't be stressed enough how important drying time is. If you fail to let your nails dry properly, the nail polish will become bumpy and will be easily snagged which can affect the overall appearance of your manicure.
Always Use A Top Coat On Your Nails
A top coat can be the difference between your nails looking close to salon standard and looking like a DIY job. Not only will adding a top coat make sure that the ombre colors blend seamlessly together, but it will also help to extend the life of your manicure. 
The top coat works to seal everything in, and therefore helps to ensure that your nails last for a longer period of time without chipping.
This is especially important when you're just using standard nail polish, as this has a higher tendency to chip sooner than gel nails do. As a result, your nails need all the help they can get to ensure that all of your hard work isn't wasted!
Practise Makes Perfect
If you've never done ombre nails before or aren't used to painting your own nails, it might take a few tries of learning this method until you're completely happy with the results. 
It's important that you remain realistic, especially if you're inexperienced in painting your nails! You'll get better with time and the more that you practise. You can't expect perfect results straight away, because you've not been trained as a manicurist. 
However, learning the process and all the tips and tricks along the way is all part of the fun of doing your manicure at home. In addition to this, think of all the money you save once you've mastered the art of doing your own nails!
In Summary 
So, there you have it! With this step-by-step guide, you'll be able to do a black to red ombre manicure at home!
Once you've mastered the black to red ombre, you might even want to branch out and try other sleek color combinations. After all, the options are truly endless!
Good luck with painting your nails.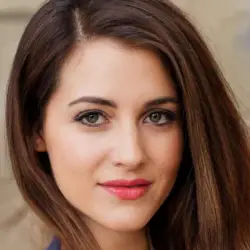 Latest posts by Maya Garcia
(see all)