The Hermes Kelly Danse bag came when it was least expected – at the time, the brand was known for its refined and elegant luxury goods.
The original Kelly bag, designed in 1936 by Robert Dumas, shot to international fame when Monégasque princess and American actress Grace Kelly used it to disguise her growing baby bump from intrusive paparazzi.
Since then, it has had enduring popularity, maintaining its reputation as a rare classic.
So, when controversial creative director Jean-Paul Gautier designed the Kelly Danse bag in 2007, it was not as well-received as Hermes's more classic and timeless pieces. 
The Kelly Danse is epitomized by its casual, modern look, which was in stark contrast with the classic Kelly bag.
It came in one material – soft and supple Swift leather, and the classic Kelly's top handle had been replaced by a long leather cross-body strap, allowing it to be worn on the shoulder like a satchel, around the waist like a bumbag, or as a backpack. 
In 2008, the world wasn't quite ready for the revolutionary Kelly Danse bag, but now, when it's fashionable to look relaxed, a casual and pared-back bag is perfect.
 The versatility of this product is ideal for modern life. The Kelly Danse doesn't have to be nestled in the crook of your arm like a Birkin, or clutched like a classic Kelly, but can be slung, hands-free, across a shoulder.
It has been designed with a busy modern woman in mind. Even the name hints at its functionality – women would be able to dance whilst wearing this bag.
The Kelly Danse changed the Hermes brand forever, much as the Birkin bag had done in the 80s. It broke their image as a brand only for the mature, classy woman, showing that they could make luggage for the young and fun. 
Not only was Kelly Danse revolutionary for the fashion house themselves, but also for the fashion world as a whole.
Now, it is seen by designers as the first purse by a designer brand to effortlessly marry luxury and casual design, and has become a true 'It' bag.
Fendi, Chanel, Dior, Marc Jacobs, Louis Vuitton and the likes have followed in the footsteps of the Kelly Danse, each creating casual bags with versatility, so they can easily be taken to business meetings during the day, and Michelin star restaurants by night. 
In spite of all this, the original did not sell and was discontinued sound 2013. Ironically, this was when the bag began to gain popularity,  as it was appreciated, rather than derided, for its casual look and versatility.
Vintage Kelly Danse bags from 2008  are now a rare and much sought after collector's item, as so few of them were made during their initial run.
Whilst the first Kelly dance bag was released at a time when the fashion world wasn't ready for it, Kelly Danse II's arrival in 2019 was perfectly timed. 
Smaller carry on purses had become a recent trend, bum bags were all the rage, and the original Kelly Danse was being hyped up as an ultra-rare, revolutionary collector's item.
Hermes had been releasing vintage designs, like the Kelly Ado II, and just the previous summer had seen a frenzy for the Mini Kelly II – so women were besotted when the similar-sized Kelly Danse II came about.
Unlike the original Kelly Danse, the 2019 bags were manufactured in four different types of leather – Swift, Veau Jonathon, Evercolor and Alligator.
Although the Kelly Danse II has the same dimensions as the original (17 x 22 x 7 cm), the strap is longer, with a drop range of 58 cm to 70 cm, depending on how you adjust it, compared to the 33 to 63 cm length of the original. 
The practicality of the Kelly Danse is not limited to just the range of ways it can be worn – but is also enhanced by the structure of the bag itself. The bag has no zippers, making it a lot lighter than similar styles on the market, and is made of premium leather. With options such as the hardy Evercolor leather available, the Kelly Danse II can be extremely tough, taking plenty of everyday wear and tear.
Getting your hands on one of the Kelly Danse bags can be difficult, though, regardless of whether you go for the Danse II or original. Like many Hermes bags, you cannot simply walk into a store, pick one off the shelf and pay for it at the till.
Instead, you have to be invited to buy a Hermes bag, and securing an invitation isn't easy: you have to have an excellent rapport with your local Hermes boutique (through buying thousands of dollars worth of merchandise) and be invited to join a 'special clients' waitlist.
The far more accessible option – although still as pricey, is to buy a Danse bag at auction or from a consignment company.
Often you can purchase both new and second-hand bags. On the resale market, Kelly Danse II's can easily reach $16,000, whilst the originals will sell for over $20,000.
Although this is a hefty price tag, the versatility of the Kelly Bag and its cultural notoriety as the 'it bag' that ushered in an era of more relaxed purse designs from both Hermes and the wider luxury designer world, means it is guaranteed to appreciate in value over the years.
How To Wear A Kelly Danse Bag?
If you're ever lucky enough to own a Kelly Danse, here is a beginner's guide to wearing this versatile purse. 
Lengthen the strap, and wear it over the shoulder, so it falls past your hip as a satchel would. 
Also with a fully extended strap, wear it cross-body, so it falls at hip height. 
Double up the long strap, so that the bag falls at the usual purse height, for a sophisticated look. 
To wear as a bum bag, loop twice around the waist, for relaxed practicality. For a belt bag, thread one end of the strap through your belt loops before reattaching it to the purse.
For a backpack, change the strap, so Kelly Danse can be worn on each shoulder, for a casually luxurious look. 
Detach the strap to turn the Kelly Danse bag into an elegant and classy clutch. 
Final Thoughts
The Kelly Danse is undoubtedly a cultural icon – designed by controversial wild card designer Jean-Paul Gautier during his time at Hermes, it was destined to become notorious.
Thankfully, it is notorious for its timeless fashionability, its practical versatility and its reputation for being the young and fun little sister of the more structured Kelly bag.
The Danse realized a consumer need that had previously been unfulfilled by the luxury market, and the Danse II highlighted again just how savvy Hermes can be.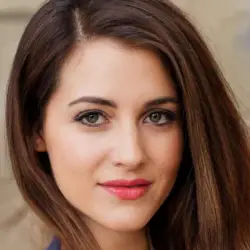 Latest posts by Maya Garcia
(see all)