Boho-Chic has been in fashion since the late 1970s and hasn't gone away. Why? Because it toes the line between looking effortless and utterly glamorous at the same time.
A Boho-Chic outfit evokes summer, the Bohemian dream, and bare toes in the sand. If the perfect vacation was an outfit, it would be a Boho-Chic look.
Don't – Think That Boho And Careless Are The Same Things
There is a fine line between hippy and Boho – be careful that you don't cross it. While a Boho look may appear effortless, the likelihood is that it has been carefully planned and that messy hair look was styled to look like that.
To be pulled off Boho-chic requires a good eye for fashion and precision. Attention to detail has never been more important.
Do – Remember That Accessories Are Everything
If you don't have at least 5 accessories on, are you even wearing a Boho-Chic outfit? No!
You should be wearing at least 5 rings. Boho outfits give you the chance to experiment with bold jewelry and headgear. But also give you the chance to strip your accessories back to a few well chosen, delicate pieces.
If you are a bit nervous about accessorizing, then start with a cute piece of headwear that makes you feel like a supermodel at the beach, and work up from there.
Don't – Forget To Buy A Kimono
Kimonos are essential items in every Boho chick's wardrobe. They are to be paired with high-waisted denim shorts, over a fitted bodysuit. Preferably with a large necklace and a flower crown.
Do – Mix Fabric Patterns
Again, these choices must be deliberate. Don't just throw any two patterns together, you are trying to create a theme with your outfits. What connects the two pieces? Is it the flash of red in the skirt that makes the blue in your T-shirt pop?
The fabrics can clash, as long as there is a reason for both of those pieces to be in the same outfit.
Don't – Be Afraid Of Oversized Garments
Many people say that Boho-chic is only a trend that super skinny people can follow because it revolves around oversized garments. This is not true. Any body shape can pull off an oversized garment.
Boho is not about wearing shapeless garments, it's about playing with the illusion of body shape with long, flowing pieces. Fashion lovers of any size can do this.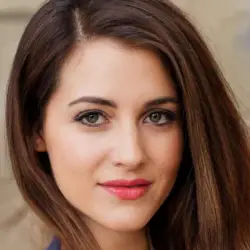 Latest posts by Maya Garcia
(see all)