History Of The Kelly Bag
As Jean-Louis Dumas, Executive Chairman of French designer goods brand Hermès, emphasized in 2000, the Kelly bag is one of Hermès's most iconic products.
Having been sported by the rich and famous since its inception in the 1930s – from namesake Grace Kelly to Anna Wintour, to the whole Kardashian family, it has littered celebrity magazines and fashion design textbooks alike.
Throughout this article, we will explore the history, styles, sizes, and prices of this enduring icon, as well as discuss some truly iconic Kelly bag designs.
Designed by Robert Dumas, who succeeded his father-in-law Emile Hermès as the head of Hermès, the Kelly bag was created to be a functional but luxury women's bag. It had straps, a large front pocket and inner compartment, a cross-body strap, and a stylish metal clasp closure for security.
The bag shot to international fame when Grace Kelly, who at the time was the Princess of Monaco and utterly adored by the public and press, was pictured holding the large bag over her stomach.
As it turns out, she was using it to cover a growing baby bump as she was pregnant with her and Prince Rainier the III's firstborn.
After being featured on the cover of Times magazine, what was contemporarily known as the Sac a Depeche was quickly renamed the Kelly bag by the press and Hermès brand. This name has stuck ever since and remains an icon of the Hermès brand.
Not only did the Kelly bag sell well, but the bag itself was also integral to the Hermès brand throughout this period – it ushered in a new period of boldness and modernism that came to epitomize the design house.
It has remained a staple at Hermès, and nowadays not only do they stock the exclusive Kelly bag, but also have a whole Kelly range, including belts, watches, wallets, and clutches, among plenty of other items.
The Kelly bags' enduring popularity is a testament to the piece's classic fashionability that never seems to go out of style.
Sizing Of The Kelly Bag
The bag is sold in 8 sizes, which range from just 5.9 inches across, to a full 20 inches, although limited edition and novelty items are often released that do not strictly abide by their usual range of sizes.
Below is a handy table to help you understand the difference between the sizes of the Kelly bag.
| | |
| --- | --- |
| Model | Size (H x W x D in cm) |
| 20 Kelly | 16 x 20 x 10 cm |
| 25 Kelly | 19 x 25 x 9 cm |
| 28 Kelly | 22 x 28 x 10 cm |
| 32 Kelly | 23 x 32 x 10.5 cm |
| 35 Kelly | 24 x 35 x 12 cm |
| 40 Kelly | 28 x 40 x 16 cm |
| 50 Kelly | 34 x 50 x 25 cm |
Styles Of The Kelly bag
The Kelly bag has two distinct styles:
The Sellier = has stitching on the outside of the bag, resulting in a more formal look.
The Retourne = has stitching on the inside of the bag, meaning the edges look like piping, giving it a slouchier feel and relaxed appearance.
Even though the differences in stitching between the Sellier and Retourne bags seems minimal, it results in a big price difference, as Sellier Kelly bags take skilled artisans and craftsmen more time to complete.
These additional hours are what cause Sellier bags across all sizes to have higher price tags than their Retourner counterparts.
Pricing Of The Kelly Bag
With the breadth of Kelly bags on the market, both first and second hand, it is difficult to compile a comprehensive list of their pricing. Generally speaking, you can add a Kelly bag to your closet – just so long as you have $4000 to $40,000 to splurge.
When buying a Hermès bag, it is important to bear in mind that premium bags come with a premium price tag, and a notorious bag such as the Kelly can fetch a small fortune.
As with many designer items, the Kelly bags pricing is subject to demand and notoriety of certain designs, as well as size and cost of materials used to manufacture them.
The most important driving factors behind a designer bag's price are the model, the hardware, material, color, and size, So those new to the designer bag game should keep this in mind when considering making a purchase of a Hermès Kelly bag.
If you are thinking of purchasing one of these iconic handbags, then you have two options.
Firstly, you can try to purchase a bag directly from Hermès by maintaining a close relationship with Hermès Boutique and spend thousands in order to qualify for their handbag waitlist.
Like the infamous Birkin, you can't walk into a store and pay for a Kelly bag at the counter: waitlists can be five years long, and waitlist eligibility is based on a customer's previous purchases with the designer, so there is no guarantee you will even be able to access the waitlist.
Alternatively, you could look elsewhere for your dream bag, and try purchasing through an auction or consignment company. This doesn't necessarily mean you will receive a second-hand handbag, as there are many new Kelly bags available at auction or consignment websites.
However, buying new on consignment will mean you incur a premium fee for the services of the consignment team.
Due to the durability of Hermès bags and their craftsmanship, buying second-hand is a viable option. The majority of these sales also occur through auctions or consignment companies.
Second-hand bags can sometimes reach even loftier monetary climes, as they have the benefit of history as a celebrity status symbol (although it is possible to find bargains being sold below the original price).
The priciest Kelly bags have often been manufactured out of incredibly luxurious materials, such as ostrich, alligator, and crocodile leather.
These leathers come at a massive premium, even when pre-loved, costing up to $40,000, in comparison with the $4000 – $9000 price for standard leather choices.
Being used by generations of celebrities, these bags have become heritage pieces, intertwined with cultural significance, because of their longevity and exclusivity.
Christie's Auction House sold a rare, Matte White Himalaya Niloticus Crocodile Retourne Kelly 25 with Palladium Hardware for an eye-watering sum of $241,789 to a buyer in Hong Kong.
Despite these huge price tags, many women aren't put off the purchase of their own Kelly bag. Not only do they ooze the image of classy lunches at the Ritz, and first-class flights to business meetings in New York, but they are also a wise investment choice.
The exclusivity of these bags, cultivated by Hermès's aforementioned 'special clients' waitlist sales tactic, has kept them rare and in high demand, and led to an appreciation in value.
Today, Kelly bags from the 1950s can sell for 1000% of their original sales price.
Their popularity is unkempt by celebrity connections, as the Kelly bag is regularly sported by Rosamund Pike, Miranda Kerr, Emma Watson, and the Kardashian-Jenners.
Below is a quick table to show you the recent pricing of some of the most popular Hermès Kelly bags.
| | |
| --- | --- |
| Model | Price |
| Hermès Kelly in Togo Leather 20 | $7,800.00 |
| Hermès Kelly in Chèvre Leather 20 | $7700.00 |
| Hermès Kelly in Togo Leather 25 | $9,350.00 |
| Hermès Kelly in Epsom Leather 25 | $9500.00 |
| Hermès Kelly in Togo Leather 28 | $10,200.00 |
| Hermès Kelly 28 Bag in Epsom Leather 28 | $10400.00 |
| Hermès Kelly in Togo Leather 32 | $11,000.00 |
Differences Between Kelly Bags And Birkin Bags
Produced by the same designer, with similar price points, and prestige, many people believe Birkin and Kelly bags are indistinguishable. Although they look similar, there are some noticeable differences between the Kelly bag and the Birkin bag that make each design unique.
The Kelly bag is often seen as more structured than Birkins, because of its firm, rectangular shape. It emits an air of formality, that the Birkin forgoes in lieu of a more relaxed, casual look.
The Kelly has one handle and a shoulder strap, whereas the Birkin bag has two handles. The two bags also have different metal hardware closures.
The Kelly was designed as a luxury bag – for princesses to disguise pregnancies with, for formal events, and a refined 'business' look.
On the other hand, the Birkin bags, designed by the same man nearly half a century later, were made to be carted around as an everyday tote, without the clasp closed, for easy access to all your essentials.
The Kelly bag doesn't have quite the same notoriety as Birkins, although, among the stylish echelons and fashionably inclined, it is an aspirational piece for any woman's wardrobe – showing decadence, wealth, status, and class.
The Kelly Range from Hermès
After the runaway commercial success of the Kelly bag, Hermès has brought out a whole range of Kelly-inspired products that align with the same design principles practicality, and elegance.
This range of clothing and accessories includes everything from leather double bracelets costing around $500, to compact wallets which go over $1,200. They also have a large variety of footwear – flats, heels, boots, sandals – that are finished with the customary Kelly buckle fastening.
Essentially, Hermès and their designers seem to be creating a range of items that will allow you to become Kelly-fied head to toe.
In true luxury brand style, Hermès has also released a range of jewel-encrusted miniature jewelry versions of their Kelly designs, so you can doll yourself up with precious metals and gemstones in the shape of your favorite bag.
Of course, this does not come cheaply, with the small model Kelly Amulette Bracelet costing $10,900. The cheapest item is the incredibly quaint silver Amulettes Kelly Ring, which will still set you back a hefty $700.
Notable Collector's Kelly Bags
No editorial piece about Kelly Bags would be complete without an exploration of their limited edition and one-off bags. Although these are rare collector's items and are incredibly hard to come by, they are all iconic and timeless pieces that have affected the popular styles of their contemporary period.
One truly eye-catching limited edition collection of Kelly bags is undoubtedly the sterling silver Mini Kelly.
Though it does work as a functioning bag, it is more commonly used as a novelty item or decoration by those lucky enough to own one and is made entirely of sterling silver.
Despite being only 13 cm wide and 10 cm high (barely big enough to fit a credit card and a lipstick, and your iPhone will have no chance), Christie's Auction House recently sold one for HKD 475,000 (around $61,041 in USD).
Their diminutive size clearly doesn't affect their popularity – with Kylie Jenner, makeup and fashion mogul, owning one.
Another novelty Kelly design was the Kelly Doll (or Quelle Idole in French). First released in 2000, these are Kelly bags that have been reimagined with an anthropomorphic twist.
Jean-Louis Dumas, a talented illustrator, the original designer of the Kelly bag, and then the Executive Chairman of Hermès, designed the Kelly Doll with playfulness in mind.
Hence, the Kelly Doll comes in a range of fun colors and has a cute puppet-like face stitched onto the front. Don't be fooled by the cartoon visage though – Kelly Dolls are a much sought-after collector's item and can set you back more than $50,000.
Final Thoughts
Though it may be often seen as second to the Birkin – Kelly's are ideal if you're wanting a refined, glamorous bag fit for a Monégasque princess, and an asset that is nearly guaranteed to appreciate in value.
They totally epitomize the design philosophy of Hermès – signifying luxury, status, and effortless style. Having endured almost a century of changing fashions, outliving its creator and its namesake is a true testament to the classic and timeless style encapsulated by these bags.
The Kelly bag and complementary range are steeply-priced, but this is very much reflected in their longevity, craftsmanship, timelessness, and design.
These bags are ever-popular, with nearly all models increasing in value within the first few years of purchase. So as long as you keep your bag in excellent condition, it is likely to increase in value for years to come.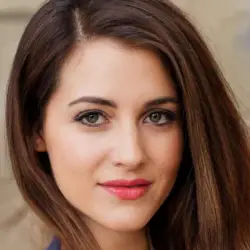 Latest posts by Maya Garcia
(see all)