It's finally back: the 90s stylish look of wearing a tank top over a t-shift.
It's one of the prettiest ways of layering up ready for the colder seasons, combining some of your summer clothing so you can keep wearing your favourite items even as the temperature begins to plummet.
However, as fantastic and alternative this classic 90s style is, it also comes with a few easy traps to fall into.
If you want to rock this look this season and do it without looking like a sweaty mess, then here's some basic rules when it comes to wearing a tank over a t-shirt.
Keep these in mind when you start pairing your clothes up, and you will spend the rest of the season looking flawlessly nostalgic.
The Don'ts – Avoid These Mistakes At All Cost
When the cold begins to set in, it will be tempting to layer up as much as possible – but when it comes to tank over t-shirt, more isn't always less. You may be tempted to wear long sleeves and a turtleneck but we recommend you avoid this look.
Keep the amount of material short and sweet when you're layering up – long sleeves or a turtleneck will just swallow you up. Wear the outfit, don't let the outfit wear you. If you're still feeling chilly, wear a jacket to go outside and ditch it once you're inside.
Another mistake rookie tank over tshirt models will make is wearing two patterned items of clothing on top of each other. Trust us – just don't do it. You may think it looks kinda cute and quirky, but in the end, you may look like you have just escaped from a circus.
Wearing two different patterns while layering up is just too much for one outfit – stick to one patterned layer if you want to shake it up a bit. Perhaps a black and white striped t-shirt, with a solid black tank?
Things To Consider When Wearing Tank Over T-Shirt
Accessories can make your outfit really pop, so think about what you're going to add to your outfit to really bring it all together. When wearing a tank over a t-shirt, why not try adding a choker or some converse shoes or a bandana to bring those 90 vibes back in full force!
And it doesn't always have to be a tank or t-shirt – why not try mixing it up to create a whole new dress? You could try a bohemian dress instead, or a spaghetti strap dress, or even a button down shirt to bring a more professional look to this unique style of fashion.
Mix and match with what you already have in your wardrobe so you can keep wearing those summer clothes for longer and still look as stylish as ever.
Conquer The Comeback
With all this in mind, you are now ready to start pulling those tanks and t-shirts into all kinds of combinations to really turn some heads this season. Remember not to over do it and to be cautious when working with patterns, and then you can start layering up with confidence.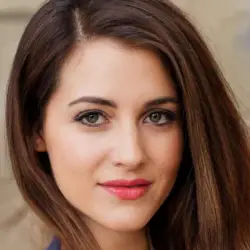 Latest posts by Maya Garcia
(see all)