A classic trend that will arguably never leave the fashion industry, or at least that we hope will never leave the fashion industry is the classic denim jeans.
But, the classic denim jeans have undergone a lot of changes and there are a whole host of varieties on the market that you should definitely consider including in your wardrobe. Read on to find out more information about the upcoming jeans trends that you should really buy into.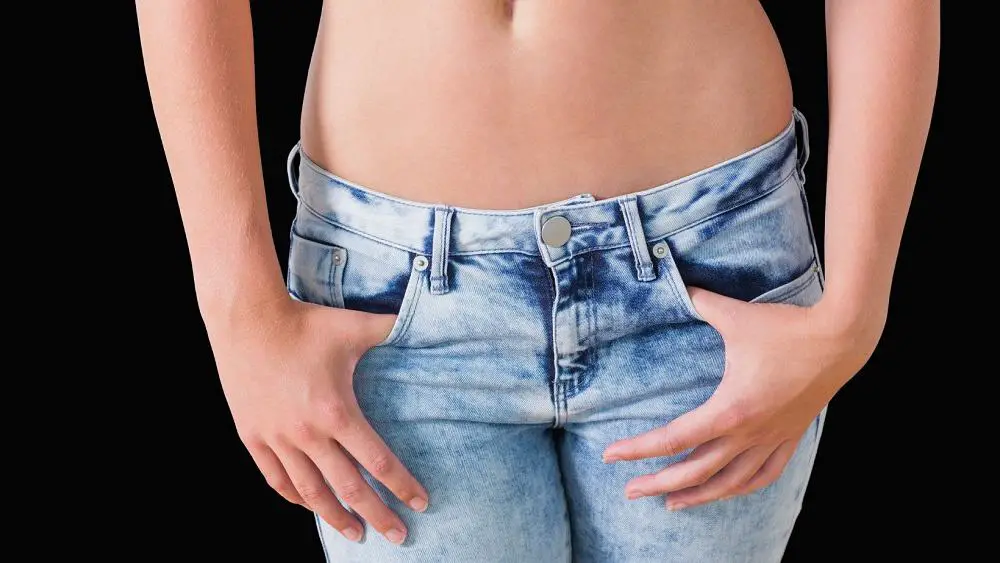 When Did Jeans Hit Their Popularity?
Jeans were first made popular in 1873, where dungarees were the most popular piece to wear. This is because they offered people style and practicality, and they were worn mostly as a durable uniform for labor work.
So the denim jeans certainly revolutionized workwear and from here onwards, denim jeans have continued to have an impact on the fashion industry – they did not just stop at dungarees! 
However, jeans really hit the fashion market when Hollywood films brought jeans to center stage. It is all thanks to Hollywood films – particularly Western films – that jeans became the style staple that they are today.
Gradually over time, jeans became bigger than just a piece to wear to work in – they became a garment of style as well as practicality.
There are a host of trends now that have been inspired by and brought back into fashion from years before, so now it is time to delve into the jeans trends that you need to get into your wardrobe.
When Can You Wear Jeans?
The great thing about jeans is that they are the perfect transitional piece – they can carry you through from scorching summers to chilly winters. Styled in the right way, you can really get a lot of wear out of your jeans, so do not be afraid to invest in your jeans collection.
After all, your jeans will last you for a very long time – and jeans get better with wear and age. So really, you cannot go wrong with a pair of classic blue jeans. However, now there are a wide variety of styles and trends on the market that we will talk you through, and you might want to get your debit card handy…
If you need a reason to take yourself on a shopping spree, then you have come to the right place.
Goodbye to Skinny Jeans!
Gone are the days of squeezing your legs into skin tight jeans. Yeah, the current style climate is definitely putting comfort over squeezing into jeans so, what's not to love?!
Top of the jeans table at the moment is wide leg jeans – these come in a variety of fits so whether you prefer a high-waisted jean or a low-rise jean, there will be something on the market that is perfect for you. These jeans first came into fashion in the 1990s, thanks to the growing popularity of grunge and hip-hop.
Wide leg jeans do not sound the most flattering, but when they are styled in the right way they can really elongate your legs and using a belt to cinch the waist in can help give you that hourglass look.
Even better is that they are SO COMFY – they will not even feel like you are wearing jeans, there is plenty of breathing room in these jeans.
The Flared Jeans
An alternative style to the wide leg jeans, but nevertheless is still a jean that puts shape and style at the forefront. So, flared jeans are another trend that have come back into fashion. These jeans first rose to popularity in the 1960s, and they are all about that boho chic sort of look.
These jeans will give your legs a great silhouette, and they are the polar opposite of wide leg jeans. While these are not such a tight squeeze as the skinny jeans, they are a lot more fitted than the wide leg jeans.
These jeans function to give you that perfect shape, but like the wide leg jeans, they do really help to elongate your legs and these ones do not necessarily need a belt to help give you that shape.
The nature of the style of these jeans is that they give you that structured silhouette shape, but they give your look that little something extra by being flared at the bottom. 
To Rip or Not to Rip…? That is the Question
A trend that is pretty notorious for being that love/hate fashion trend is the good old ripped jeans. We know that this is a trend that has divided people for years, but it is not something that is going to disappear any time soon.
The ripped jeans are available in quite the spectrum of rips, you can have a slightly distressed pair of jeans, or you might have jeans that are more ripped and less jeans.
A lot of people look at the ripped jeans as being pretty pointless, and also not being all that stylish. Some people think that they take away from a look rather than add to a look. But, as far as ripped jeans are concerned we have come to the conclusion that less is definitely more.
Gone are the days of having your whole leg out of your jeans, now it seems that a singular rip, or some slight distressing seem to still be pretty popular. They help you as a jeans wearer have a more casual look, and then your un-ripped jeans will feel like they are even more of a dressy look. 
Branch Out From Your Blue Box
Jeans have grown so much in popularity that they go beyond just the hues of blue that we all know and love. Now, you can purchase statement color jeans that are all the colors of the rainbow.
These jeans are a monochrome color, so they will just be that one singular block color – so you will have red jeans or green jeans or lilac jeans – and so on. There are a wide variety of styles of jeans in the variety of colors on the market, so this is a great chance to show off your favorite color to wear.
And, by opting for your favorite style of jeans in a brighter color, you will still feel really comfortable if this is a particular look that is out of your comfort zone. These colorful jeans can be styled in whatever way suits you – you could opt for a black top, jacket and accessories with some bold statement jeans.
This is a great take on having that real interest element of your outfit on your leg area – and this works great if your legs are your favorite feature to accentuate in an outfit. This has never been easier with some bright colored jeans!  
Funky Jeans – the Brighter the Better!
If you are enjoying the block color jeans trend, then you will love the patterned jeans trend. We really were not lying when we said that the days of the blue jeans were really being stretched as much as possible!
Patterned jeans are that extra step up on having colored jeans because these become even more of a statement piece.
These patterns can range from pretty much anything – they could be animal print, or they could be paint splodges, or they could be a patchwork style. There are so many different varieties of styles and patterns out there – there will always be something perfect for you.
Whether you want a more monochrome zebra print, or whether you want to be especially vibrant then you could for a full-on rainbow print style of jeans.
Jazz Up Your Jeans
Last but not least, we will leave you with the beloved embroidered jeans. These are growing in popularity, as you can either purchase jeans with embroidery or this is something that you can do yourself to upcycle your favorite jeans.
This is a great sustainable way to increase the lifespan of your jeans, or it is a great way to add subtle hints of interest to your outfit with your jeans.
You could opt for floral embroidery or even your favorite cartoon characters – the fun with embroidery is that you can add an element of personality into your look, but of course it is all about suiting your personal style preferences. 
In Conclusion
Overall, there are a lot of new and upcoming jeans trends on the market that you should really try out if you are a jeans lover, or if you are looking to expand your jeans collection. These are some great ways to push the boundaries of jeans wearing, and to also have some real fun with your fashion.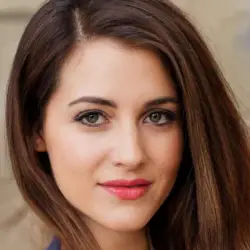 Latest posts by Maya Garcia
(see all)